2022 Chemical Sciences Apprentice of the Year Winner
Abby Whitnall, GlaxoSmithKline

---
Awarded for outstanding contributions to medicinal chemistry programmes and to inclusion and diversity at GSK.
---
Abby's role in Medicinal Chemistry at GSK lies within the discovery sector and is focused on the early stages of the drug discovery process. Key aspects of her role include helping to identify small molecules that are active against the disease target and advancing these small molecules by seeking to improve their affinity at the target and optimising their physiochemical properties. The aim is that these small molecules could then be developed into medicines for patients.
| | | | |
| --- | --- | --- | --- |
| Year | Name | Institution | Citation |
| 2021 | Erin Maciejewski | GSK | Awarded for notable contributions to the process development of two novel HIV drugs whilst delivering inclusion and diversity programmes and leadership development activities. |
| 2020 | Katty O'Brien-Quilty | Thames Water | Awarded for proficiency in a variety of analytical techniques and serving as a fantastic advocate and brand ambassador for apprenticeships, chemistry and Thames Water. |
| 2019 | William Ashworth | AstraZeneca | Awarded for outstanding contributions to a range of activities, including developing and validating a novel Self Accelerating Decomposition Temperature Screening tool. |
| 2018 | Holly Carter | AstraZeneca | Awarded for the development of a method for determining solubility of organic solutes in organic solvents and its application in the AstraZeneca drug portfolio. |
| 2017 | Roxanne Wright | AstraZeneca | Awarded for her contribution to a significant range of development drug projects and the provision of global reference standards to AstraZeneca's commercial supply chains. |
| 2016 | Adam Gymer | Pfizer Ltd | Awarded for his outstanding contribution to the development of a process to be used in the preparation of a new medicine for sickle cell anaemia. He has also been involved in designing and leading STEM activities to inspire students to pursue chemistry and vocational education routes. |
| 2015 | Not awarded | | |
| 2014 | Joseph Turton | The Food and Environment Research Agency | |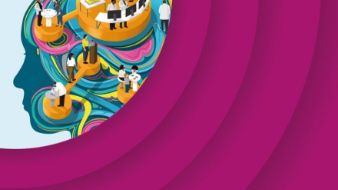 Re-thinking recognition: Science prizes for the modern world
This report is the result of an independent review of our recognition programmes. Our aim in commissioning this review was to ensure that our recognition portfolio continues to deliver the maximum impact for chemical scientists, chemistry and society.
Share