Nominations for this prize are now closed.
The Chemistry World Entrepreneur of the Year is awarded to an individual demonstrating creativity and vision, driving chemistry innovation to commercial success for their business.
Runs annually
The winner will be featured in Chemistry World, the Royal Society of Chemistry's flagship magazine
The winner will be chosen by the Industry & Technology Division Prize Committee
2021 Winner
2021 Chemistry World Entrepreneur of the Year Winner
Paul Jones, Chemical Processing Services Ltd, Bitrez Ltd, Anacarda Ltd.

---
For the creation of UK businesses that are globally recognised for innovating speciality polymers employing green chemistry principles.
---
Browse all previous winners
Guidelines for Nominators
Guidelines for nominators
Nominations close 18 January, 17:00 GMT
Both RSC members and non-members can nominate for this prize
Nominees may nominate themselves
Nominees can only be considered for one of our Research & Innovation Prizes in any given year. In a case where a nominee is nominated for more than one prize independently, RSC staff will ask the nominee which prize they would like to be considered for.
Individuals named in any of the following roles during the nomination and judging period are not eligible to nominate or be nominated:


Industry & Technology Division Prize Committee members
Division Presidents
RSC Prize Committee members
Trustees of the Royal Society of Chemistry
Royal Society of Chemistry staff
The prize is open to nominees based in the UK or internationally
There are no career stage restrictions associated with this prize
When nominating recent RSC prize winners, please remember that a person cannot be rewarded twice for substantially the same body of work
To make a nomination, please use our online nominations system to submit the following information:
Your name and contact details. The identity of nominators is not made known to our judging panels.
Your nominee's name and contact details.
An up to date CV for the nominee (no longer than one A4 side, 11pt text) which should include a summary of their education and career, and a maximum of 5 relevant publications or patents.
A short citation describing what the nominee should be awarded for. This must be no longer than 250 characters (including spaces) and no longer than one sentence
A supporting statement (up to 750 words) addressing the selection criteria. There is no requirement for detailed technical or commercial data, but please provide sufficient information to enable the panel to evaluate submissions that are likely to be vastly different from each other. Our guidance for nominators page has more information on writing this supporting statement.
A statement (up to 100 words) describing how your nominee has contributed more broadly to the scientific community. A list of possible examples is outlined in the 'selection criteria' tab.
References are not required for this prize and will not be accepted.
The RSC reserves the right to rescind any prize if there are reasonable grounds to do so. All nominators will be asked to confirm that, to the best of their knowledge, their nominee's professional standing is such that there is no confirmed or potential impediment to them receiving this prize. All winners will be asked to sign the RSC's Code of Conduct Declaration for Recognition.
Make a nomination
Selection Criteria and Judging Panel
Selection Criteria and Judging Panel
Our selection committees base their evaluations on the overall quality of relevant contributions and achievements by nominees, in relation to the selection criteria listed below.
The scientific content of any supporting publications, as described in the supporting statement, is much more important than publication metrics or the identity of the journal in which it is published.
Supporting statements should cover the following:
Introduction of entrepreneur and the business: describe the business and the nominee's current position and responsibilities in the business.
Success and challenges to date: describe the entrepreneurial story, including the risks and obstacles overcome, resilience shown.
Innovation and creativity: describe the products and services which differentiate the business from competitors.
Growth potential and financial performance: describe succinctly the growth strategy and whether the business generated any revenue or profit in the last three years.
In an instance where multiple nominees are judged equally meritorious in relation to the above criteria, judging panels have the flexibility to use information provided by the nominator on the nominee's broader contribution to the chemistry community as an additional criterion.
Examples of relevant contributions could include, but are not limited to:
Involvement with Royal Society of Chemistry member groups/networks
Teaching/demonstrating
Effective mentorship
Service on boards, committees or panels
Leadership in the scientific community
Peer-reviewer
Promotion of diversity and inclusion
Advocacy for chemistry
Public engagement and outreach
Industry and Technology Division Prize Committee
Roy Sandbach, Newcastle University (Chair)
Geetha Srinivasan, Petronas
Jacquin Wilford-Brown, AkzoNobel (Retired)
Mark Gronnow, Biorenewables Development Centre
History of the prize
History of the prize
The Chemistry World Entrepreneur of the Year was launched in 2005, recognising the contributions of individuals demonstrating creativity and vision, driving chemistry innovation to commercial success for their business.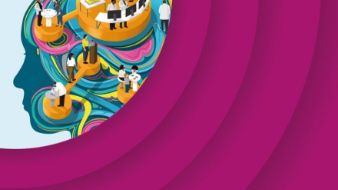 Re-thinking recognition: Science prizes for the modern world
This report is the result of an independent review of our recognition programmes. Our aim in commissioning this review was to ensure that our recognition portfolio continues to deliver the maximum impact for chemical scientists, chemistry and society.
Prizes
For any queries relating to our prizes programme, please contact Andrew Jeskins.
Tel:

+44 (0)1223 432418

Email:
Share