2021 Chemistry World Entrepreneur of the Year Winner
Paul Jones, Chemical Processing Services Ltd, Bitrez Ltd, Anacarda Ltd

---
Awarded for the creation of UK businesses that are globally recognised for innovating speciality polymers employing green chemistry principles.
---
Bitrez Ltd designs and develops polymer products or resins targeting a reduced hazard rating and/or a reduced environmental impact. The company creates products that enable the provision of the comforts we have all become accustomed to, but in a safer manner for those using them, and from sustainable sources that prevent further detriment to the environment.
Whenever possible, they formulate products from annually harvested crops rather than the progressively depleting fossil fuels that have historically been used. They process the products to a low hazard state before their use in the manufacture of coatings or composites. The company makes components for coating food packaging and the subsequent provision of safe coatings that protect the packaging and contents while avoiding the inclusion of materials that can cause health concerns. An example of one such innovation is the development of a specialist cross-linking additive for packaging coatings allowing the formulation of bisphenol A (BPA) free coatings. It followed media and regulatory concerns about the material being a potential endocrine disrupter and causing birth defects and genetic disorders. Primary concerns were focused on expectant mothers; brain and behavioural changes in foetuses, newborn babies and infants. Paul's company produced a resin that was safe and enabled the coatings industry to continue with no impact on production or food supplies.
| | | | |
| --- | --- | --- | --- |
| Year | Name | Institution | Citation |
| 2020 | Professor Daryl Williams | Imperial College London and Surface Measurement Systems Limited | Awarded for the pioneering invention of the dynamic vapour sorption instrument, which has transformed research laboratory practise worldwide. |
| 2019 | Not awarded | | |
| 2018 | Dr Clementine Chambon | Oorja Development Solutions Limited | Awarded for outstanding contributions to the entrepreneurial application of bioenergy to solving major environmental, social and gender challenges in rural India. |
| 2017 | Andrew Hopkins | Exscientia Ltd | Awarded for founding two successful companies, advancing modern drug discovery by a new automated, algorithmic approach. |
| 2016 | Simon Hirst | Sygnature Discovery | Awarded for entrepreneurship in UK Life Sciences industry and for founding Sygnature Discovery. The company provides advanced scientific research into medicinal drug discovery programmes for pharmaceutical and biotechnology companies worldwide. Growth has been rapid and sustainable and Sygnature now employs over 160 staff and continues to expand its expertise. To date Sygnature scientists are named inventors on over 50 patents. |
| 2015 | Dr Ray Fisher | Peakdale Molecular | Awarded for innovation and entrepreneurship in UK fine chemicals and contract research for over 30 years. |
| 2014 | Professor Tom Brown | University of Oxford | For pioneering research on nucleic acids successfully commercialised. |
| 2013 | Professor Chad Mirkin | Northwestern University | For his scientific and academic achievements involving spherical nucleic acid (SNAT) nanoparticle conjugates. |
| 2012 | Professor Paul Workman | Institute of Cancer Research | For his work as a scientific pioneer and serial entrepreneur whose numerous commercialized discoveries and academic research led to his founding two successful chemical companies: Piramed Pharma and Chroma Therapeutics. |
| 2011 | Dr Karl Coleman | Durham University | For his development of new intellectual property for the production of graphene and its commercial exploitation via his spin-out company Durham Graphene Science Ltd. |
| 2009 | Professor Hagan Bayley | Oxford Nanopore Technologies | For his contribution to the commercialisation of nanopore research. |
| 2007 | Dr Harren Jhoti | Astex Pharmaceuticals | |
| 2006 | Ian Shott | Excelsyn Ltd | For successfully building a company with a unique business strategy to help enhance performance of companies in the pharmaceutical sector. |
| 2005 | Matthew Baker | Invitrogen (DRI Ltd) | For his development and commercialisation of novel methods for extracting nucleic acids from biological media for research, forensic and clinical markets. |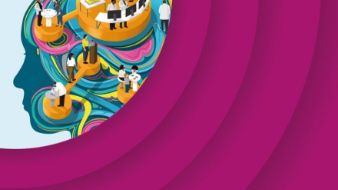 Re-thinking recognition: Science prizes for the modern world
This report is the result of an independent review of our recognition programmes. Our aim in commissioning this review was to ensure that our recognition portfolio continues to deliver the maximum impact for chemical scientists, chemistry and society.
Share