2023 Faraday Horizon Prize Winners
Electron Bifurcation
---
For discovering the essential structural and redox potential landscapes that are required to generate high-efficiency electron bifurcation reactions in flavoproteins.
---
The Electron Bifurcation team has successfully unravelled the rules underpinning how living systems split apart pairs of electrons into high and low energy pools, without producing energy wasting "short-circuiting" reactions.
The team utilised a combination of experimental and theoretical methodologies across various scientific disciplines including physics, chemistry, biochemistry, and microbiology.
| | | | |
| --- | --- | --- | --- |
| Year | Name | Institution | Citation |
| 2022 | Chiroptical Harmony | New optically nonlinear chiral effect | Awarded for the discovery of chiroptical harmonic scattering, theoretically predicted in 1979 and demonstrated experimentally 40 years later. |
| 2022 | Single Atom Alloy Catalysis | Single-atom alloy catalysts for sustainable chemistry | Awarded for the development of single-atom alloys, a new class of catalysts that play a prominent role in the energy and sustainability fields. |
| 2021 | Ultrafast X-ray scattering | Recording molecular motion with ultrafast x-rays | Awarded for the development of ultrafast x-ray scattering for studying chemical dynamics and structure in photoexcited molecules. |
| 2021 | MXene Electrochemistry | Uncovering the electrochemistry of MXenes | Awarded for novel studies on the electrochemical properties and energy storage applications of MXenes. |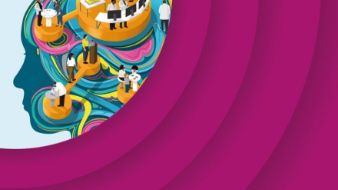 Re-thinking recognition: Science prizes for the modern world
This report is the result of an independent review of our recognition programmes. Our aim in commissioning this review was to ensure that our recognition portfolio continues to deliver the maximum impact for chemical scientists, chemistry and society.
Share