2020 Lord Lewis Prize Winner
Professor Vernon Gibson, University of Manchester, University of Oxford and Imperial College London

---
Awarded for seminal contributions to fundamental and applied inorganic chemistry, and for critical work in policy setting at the interface of academia with industry and government.
---
Professor Gibson's work began a NATO postdoctoral fellowship with John Bercaw at Caltech after his studies at the University of Sheffield and University of Oxford. He then pursued a 'new blood' lectureship at Durham where his work on fundamental aspects of inorganic and organometallic chemistry laid the foundations for his later work on catalyst design. Throughout his career he worked closely with industry, developing a partnership with BP which, on moving to a Professorship at Imperial College London in 1995, led to the setting up of a pioneering joint discovery project resulting in several industrially relevant catalyst systems.
When BP committed to developing its Alternative Energy businesses, he joined the company as a Chief Scientist, where he played an instrumental role in establishing BP's International Centre for Advanced Materials, a 10-year cooperative agreement with and between four universities – Manchester, Cambridge, the University of Illinois at Urbana-Champaign and Imperial College London. In 2012, Professor Gibson joined the Ministry of Defence as Chief Scientific Adviser, and then spent time as a Visiting Distinguished Scholar at Harvard's Kennedy School of Government, before returning to the UK as Executive Director of BP's International Centre for Advanced Materials. He is currently a special adviser to senior leaders in a number of Universities, and works with Government Defence and Security to identify opportunities to enhance capability.
| | | | |
| --- | --- | --- | --- |
| Year | Name | Institution | Citation |
| 2018 | Professor Luis Oro | University of Zaragoza-CSIC | Awarded for extensive contributions to organometallic chemistry and influence towards the development of science and funding policy Europe-wide. |
| 2016 | Professor Sir Martyn Poliakoff | University of Nottingham | Awarded for his original studies of the chemical applications of supercritical fluids and for work in the development of science policy, nationally, within the EU and globally. |
| 2014 | Professor Sir John Holman | University of York | Awarded for recognition of his extensive influence over chemistry education policy. |
| 2012 | Professor Sir David King | Smith School of Enterprise and the Environment | Awarded for his seminal contribution to physical chemistry and his outstanding record as UK Chief Scientific Advisor to UK Government and Head of the Government Office for Science, 2000-2007. |
| 2010 | Sir John Cadogan CBE | Fusion Antibodies Ltd | Awarded in recognition of his distinguished research in organic chemistry and his wide-ranging, distinctive and significant contributions in industry and public service. |
| 2008 | Lord Robert May | University of Oxford | Awarded for recognition of distinctive and distinguished chemical or scientific achievements, together with significant contributions to the development of science policy. |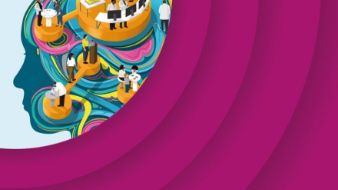 Re-thinking recognition: Science prizes for the modern world
This report is the result of an independent review of our recognition programmes. Our aim in commissioning this review was to ensure that our recognition portfolio continues to deliver the maximum impact for chemical scientists, chemistry and society.
Share