Additions and corrections
---
In situ force mapping of mammary gland transformation
Jose I. Lopez, Inkyung Kang, Weon-Kyoo You, Donald McDonald and Valerie M. Weaver
Integr. Biol., 2011, 3, 910–921 (DOI: 10.1039/c1ib00043h) Amendment published 12th September 2011
---
The bottom two right panels of Fig. 2a indicating the force maps from mammary tumors are incorrect. The corrected Fig. 2 is shown below: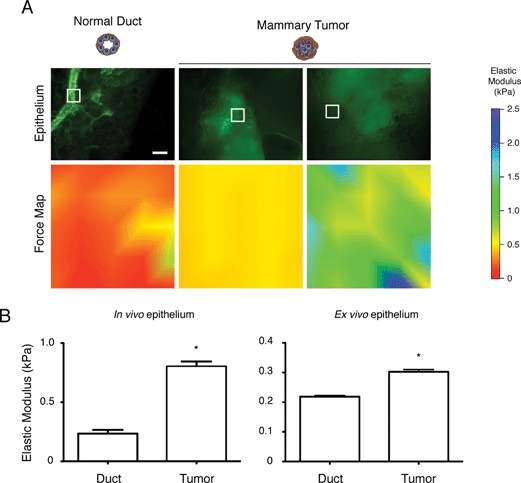 ---
In situ force mapping of mammary gland transformation
Jose I. Lopez, Inkyung Kang, Weon-Kyoo You, Donald McDonald and Valerie M. Weaver
Integr. Biol., 2011, 3, 910–921 (DOI: 10.1039/c1ib00043h) Amendment published 3rd February 2012
---
A grant number was incorrectly entered in the Acknowledgements. Grant number U01ES009458-01 is incorrect and should have appeared as U01ES019458-01.
---
The Royal Society of Chemistry apologises for this error and any consequent inconvenience to authors and readers.
---
Back to article