Awards
The Medimmune Protein and Peptide Science Award
Awarded in recognition of excellence in any area of protein and peptide science.
Open to everyone without restriction
Candidates should be nominated by at least two members of the RSC
A one page CV for the candidate which should include a website URL, a summary of their education and career, a list of 5 relevant publications and total numbers of publications and patents
A one page supporting statement from each referee outlining the reason for nomination
The Award winner will be chosen by a subcommittee of the RSC Protein and Peptide Science Group
The Award winner will receive £1000, a medal and certificate and will be expected to give a lecture at a meeting organized by the PPSG in the 12 months following the Award
The award is made biennially; nominations for the 2017 award are open until 31 May 2017.
2015 Award Winner - Professor David Spring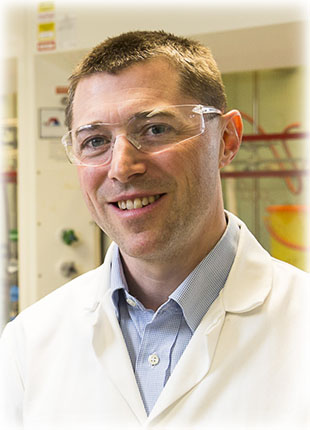 The Protein and Peptide Science Group (PPSG) is pleased to announce that the winner of the 2015 Medimmune Protein and Peptide Science Award is Prof David Spring, University of Cambridge.

In recent years Prof David Spring has utilised novel strategies in the i, i+7 stapling of α-helical 3.1*8peptide motifs, his two-component approach makes exploration of these factors much simpler than any previous approach.

Prof David Spring received his award, and gave the Pleanary Lecture, at the PPSG Early Stage Researcher Meeting in the autumn 2015.

Past winners of the MedImmune Protein and Peptide Science Group Award.
Contact and Further Information
Mr Kevin Howland MRSC
Secretary
University of Kent, Department of Biosciences, University of Kent, Canterbury CT2 7NJ
Tel: +44 (0) 1227 827987

---