Awards
The Medimmune Protein and Peptide Science Award - 2019
The award is made biennially and nominations for the 2019 award are now open.
Awarded in recognition of excellence in any area of protein and peptide science.
Open to everyone without restriction
Candidates should be nominated by two referees (one of whom should be a current member of the RSC)
Candidates should provide a 2 page CV which should include a website URL, a summary of their education and career, a list of 5 relevant publications and total numbers of publications and patents etc
A one page supporting statement from each referee outlining the reason for nomination
The Award winner will be chosen by the RSC Protein and Peptide Science Group committee
The Award winner will receive £1000, a medal and certificate and will be expected to give a lecture at a meeting organized by the PPSG in the 12 months following the Award
Deadline for submission is 5pm 15 January 2019.
Applications should be sent to the RSC Peptide and Protein Science Group (PPSG) secretary Steven Cobb via email at s.l.cobb@durham.ac.uk.
2017 Winner - Professor Ali Tavassoli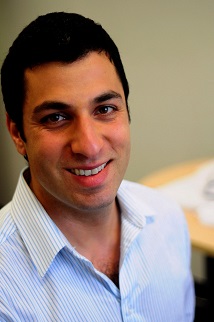 The Protein and Peptide Science Group (PPSG) is pleased to announce that the winner of the 2017 Medimmune Protein and Peptide Science Award is Professor Ali Tavassoli, University of Southampton.
Ali receives this award for his work on genetically-encoded cyclic peptide libraries and their use for identifying inhibitors of a variety of protein-protein interactions. Ali's work has resulted in several first in class protein-protein interaction inhibitors that are currently being developed towards the clinic.
Professor Ali Tavassoli will give the Pleanary Lecture, at the 2018 PPSG Early Stage Researcher Meeting.
Past winners of the MedImmune Protein and Peptide Science Group Award.