Contact the Journal
Food & Function
Royal Society of Chemistry, Thomas Graham House, Science Park, Milton Road, Cambridge CB4 0WF
Tel: +44 (0) 1223 420066
Fax: +44 (0) 1223 420247

---
Find contact details and more information about the Food & Function Editorial Team
Editor-in-Chief
University of Western Australia, Australia
br>
Associate Editor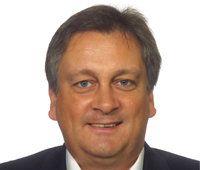 Associate Editor, Food & Function
Tim Foster is a Professor in Food Structure at the University of Nottingham, UK in the Division of Food Sciences of the School of Biosciences. His research interests include microstructure design through an understanding of the interplay between ingredients and process, and the subsequent deconstruction / reconstruction in the GI tract. Such understanding allows a description of bioaccessibility of micro- and macro-nutrients and ultimately provides design rules for foods of the future for maximum functionality.
Tim spent 15.5 years in Unilever's R&D organisation leading science teams in biopolymer structure/functionality and designed structures for delivery of food actives (health and flavour).
Since joining the University of Nottingham in 2007 Tim has received the IChemE Award for Innovation and Excellence in Food and Drink in 2009 and, in collaboration with Loughborough University has developed food structures for controlling body hydration. He has over 70 publications in peer reviewed journals, conference proceedings, book chapters and patents and has ongoing research interests in the areas of natural structuring agents, rehydration phenomena, microstructure changes in physiological environments and targeted / controlled release.
Associate Editor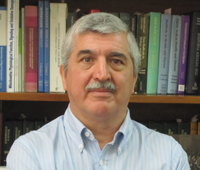 Associate Editor, Food & Function
Professor Fraga received his doctoral degree in Biological Chemistry from the University of Buenos Aires, in 1985. He held two post-doctoral positions at the Department of Food Science and Technology at the University of California, Davis (1986-1988) and at the Department of Biochemistry and Molecular Biology at the University of California, Berkeley (1988-1990). In 1990 he was appointed Professor of Physical Chemistry at the School of Pharmacy and Biochemistry, University of Buenos Aires and Researcher at the National Council for Scientific Research Argentina (CONICET), positions that he still holds today. From 2004 Professor Fraga also has a position of Research Professor at the Department of Nutrition, University of California, Davis. His original research interests in free radical and antioxidants in biological systems were the foundation for his current activities centered in health effects of plant constituents.
Associate Editor

Professor Steven Feng Chen
Associate Editor, Food & Function
Professor Steven Feng Chen is Director of the Institute for Food & Bioresource Engineering in the College of Engineering at Peking University, China. His research interests are primarily in the areas of functional foods and food biotechnology. He is particularly interested in the development of functional foods and nutraceuticals from plants and algae. He has edited 4 books, filed 6 patents, and published over 200 papers in refereed journals. He has received several prestigious awards such as HKU Outstanding Research Student Supervisor Award, HKU Outstanding Young Researcher Award, and CIFST Outstanding Researcher in Food Science and Technology Award. He is a highly cited scientist (top 1%) in Agricultural Sciences, and is an elected Fellow of American Institute for Medical and Biological Engineering.
Associate Editor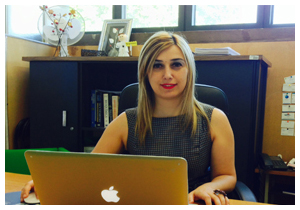 Associate Editor, Food & Function
Isabel C.F.R. is Coordinator Professor at Polytechnic Institute of Braganša (Portugal). She is a member of the Board of Directors of the Mountain Research Centre (CIMO) and the principal investigator of the Food Safety and Technology Group. She obtained her Degree in Biochemistry (1996) at the University of Porto (Portugal); Master in Sciences (1999), PhD in Sciences- Chemistry (2003), and habilitation in Sciences- Chemistry (2011) at the University of Minho (Portugal). She is the principal investigator of several financed research projects, and evaluator of international and national research projects, post-doc and PhD grants. She had supervised several post-doc, PhD and master students in the BioChemCore group. She has received awards from several different organizations such as Calouste Gulbenkian Foundation. She has published over 250 papers in refereed journals and is a highly cited scientist (top 1%) in Agricultural Sciences (Researcher ID: E-8500-2013; ORCID ID: 0000-0003-4910-4882; SCOPUS ID: 7102135224).Her main research Interests are: Nutraceuticals and functional foods; Chemistry of natural matrices/products; Emerging technologies for conservation of food matrices.
Associate Editor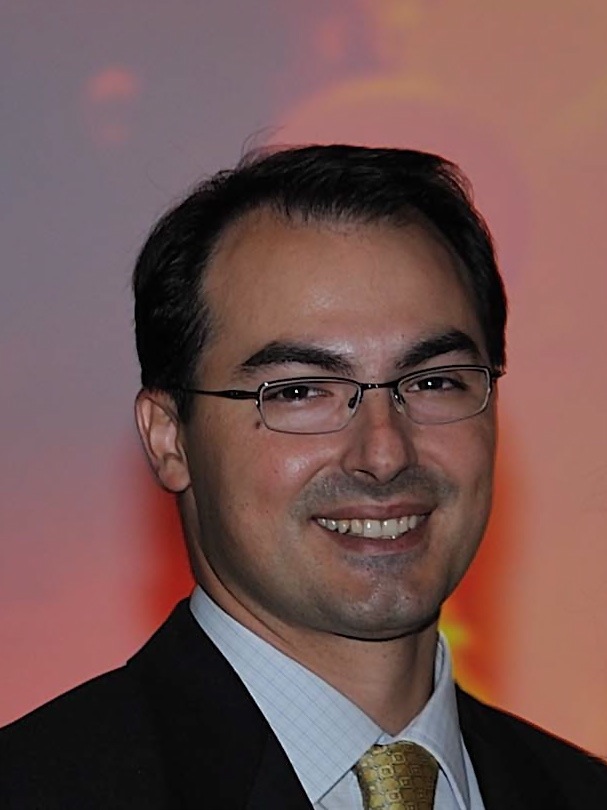 Associate Editor, Food & Function
Dr. Mario G. Ferruzzi is a Professor in the Departments of Food Science and Nutrition Science at Purdue University. He received his B.S. (1996) in Chemistry from Duke University and his M.S. (1998) and Ph.D. (2001) in Food Science and Nutrition from The Ohio State University. Prior to joining Purdue University, Dr. Ferruzzi was a Development Scientist in the Coffee and Tea Beverage Development group at NestlÚ Research & Development Center, Marysville, OH (2001-2003) and a Research Scientist the Nutrition & Health and Scientific & Nutritional Support Departments at the NestlÚ Research Centre in Lausanne Switzerland (2003-2004). His research interests are in the area of botanical chemistry with emphasis on translational aspects of nutrition including the investigating the impact of the food matrix and processing on bioavailability and metabolism of health promoting phytochemicals. He is a professional member of the Institute of Food Technologist (IFT), the American Society for Nutrition (ASN) and the American Chemical Society (ACS).
Managing Editor

Sarah joined RSC Publishing in 2005 and is the Managing Editor for a portfolio of journals. Sarah has over 13 years of publishing experience and has worked for a number of different Publishers.
Editorial Board
Hitoshi Ashida
Kobe University, Japan
br>

University of Massachusetts, USA

br>
Vincenzo Fogliano
Wageningen University, The Netherlands
br>

University of Guelph, Canada

br>
Advisory Board
University of East Anglia, UK
br>
Junshi Chen
Chinese Centre of Disease Control & Prevention, China
br>
Zhen-yu Chen
Chinese University of Hong Kong
br>
Peter Clifton
Baker IDI Heart & Diabetes Institute, Australia
br>
Edith Feskens
Wageningen University
br>
E. Allen Foegeding
North Carolina State University, USA
br>

Hebrew University of Jerusalem, Israel

br>
Mike Gidley
University of Queensland, Australia
br>
Chi-Tang Ho
Rutgers University, USA
br>
Richard Hurrell
ETH Zurich, Switzerland
br>
Duo Li
Zhejiang University, China
br>
Peter Lillford
University of Birmingham, UK
br>
Rui Hai Liu
Cornell University, USA
br>
Julian McClements
University of Massachusetts, USA
br>
Clare Mills
University of Manchester, UK
br>

Riddet Institute, Massey University, New Zealand

br>
Brent Murray
University of Leeds, UK
br>
Patricia Oteiza
University of California at Davis, USA
br>
Augustin Scalbert
International Agency for Research on Cancer (IARC), France
br>
Helmut Sies
University of Dusseldorf, Germany
br>
Leif Skibsted
University of Copenhagen, Denmark
br>
David Stuart
Food & Nutrient Impact, LLC, USA
br>
Young-Joon Surh
Seoul National University
br>
Arthur Tatham
University of Wales Institute, Cardiff, UK
br>
Junji Terao
University of Tokushima, Japan
br>

Food Concept & Physical Design, Switzerland

br>
George van Aken
NIZO food research BV, The Netherlands
br>
Rob van Dam
National University of Singapore
br>
Erik van der Linden
TI Food & Nutrition, The Netherlands
br>
Jose Vina
University of Valencia, Spain
br>
Gow-Chin Yen
National Chung Hsing University, Chinese Taipei
br>