Contact the Journal
Analytical Methods
Royal Society of Chemistry, Thomas Graham House, Science Park, Milton Road, Cambridge CB4 0WF
Tel: +44 (0) 1223 432331
Fax: +44 (0) 1223 420247


---
Editorial Staff
Find contact details and more information about the Analytical Methods Editorial Team
Editor-in-Chief
Professor Lunte works in the Center of Bioanalytical Research at the University of Kansas, US. Her research interests are bioanalytical chemistry, pharmaceutical and biomedical analysis.
Editorial Offices

Craig E. Banks is based at Manchester Metropolitan University and has published over 240 papers, written 4 books, contributed 11 book chapters, inventor of 15 patents and an Honorary Professor at Xiangtan University. Craig has also spun out two companies from his research. Craig was awarded the Harrison-Meldola Memorial Prize in 2011 for his contributions to the understanding of carbon materials, in particular graphene and its application as an electrode material. His current research is directed towards the pursuit of studying the fundamental understanding and applications of nano-electrochemical systems such as graphene, carbon nanotube and nanoparticle derived sensors and developing novel electrochemical sensors via screen printing and related techniques.

Dr Yi Chen works at the Institute of Chemistry, Chinese Academy of Science (CAS), as a professor and chair of CAS' Key Laboratory of Analytical Chemistry for Living Biosystems, mainly on CE (since 1984) and SPR imaging (since 1997), with 18 patents, 3 books and more than 200 publications.
Professor Jailson de Andrade
Jailson Bittencourt de Andrade is a full professor of the Institute of Chemistry, Universidade Federal da Bahia, Bahia, Brazil and Member of the Brazilian Academy of Sciences. Currently, he is the Chair of the National Institute for Science and Technology in Energy and Environment. His work in scientific research includes analytical and environmental chemistry, with the following major interests: fossil and biofuels, the study of organic and inorganic chemical species in liquid phase and gas phases or associated to atmospheric aerosols; the study of atmospheric chemical reactions of polycyclic aromatic hydrocarbons, aldehydes, alcohols, quinones, sulfur and nitrogen compounds, ozone, olefin and carboxylic acids. He has published over 160 papers in scientific journals, written or organized over 10 books, book chapters and special issues of periodicals and deposited four patents. He was honored with the Brazilian Order of Scientific Merit by two President of the Republic of Brazil (Commendateur in 1998 and Grã-Cruz in 2009) and he is former President of the Brazilian Chemical Society, having received its most important award, the Simão Mathias Medal, in 2007.
Related Links
Jailson de Andrade's homepage
Link to Jailson de Andrade's homepage
External links will open in a new browser window

Dr. Lingjun Li is a Professor of Pharmaceutical Sciences and Chemistry at the University of Wisconsin-Madison, USA. Professor Li has published more than 140 peer-reviewed research journal papers and was recognized with numerous awards, including the NSF CAREER Award, Sloan Research Fellowship, the American Society for Mass Spectrometry (ASMS) Research Award, and 2011 Pittsburgh Conference Achievement Award. Dr. Li's research interest is focused on the development of novel mass spectrometry-based tools, including new chemical labeling strategies, microscale separations, microdialysis, comparative proteomics and peptidomics strategies, and imaging mass spectrometry for the functional discovery of neuropeptides and protein biomarkers in neurodegenerative diseases.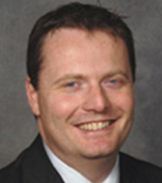 R. Scott Martin is the College of Arts and Sciences Endowed Professor of Chemistry at Saint Louis University. He received his B.S. and M.S. degrees from Missouri State University and a Ph.D. in analytical chemistry from the University of Missouri-Columbia. He then was a NIH post-doctoral fellow in the Department of Pharmaceutical Chemistry at the University of Kansas. Dr. Martin started at Saint Louis University in 2003, where he was promoted to Associate Professor in 2008 and Full Professor in 2012. In addition to being named the College of Arts and Sciences Endowed Chair in Chemistry, he has received other recognition including being named program chair of the 65th Midwestern Universities Analytical Chemistry Conference (MUACC 2011); the Graduate Mentor Award (Saint Louis University Graduate Student Association, 2011); member of the Board of Directors for the Association for LabAutomation (2009-2010); program chair for the LabAutomation conference (2009); and member of the editorial board for Electrophoresis (2005-2008) as well as Analytical Methods (2013-present). His research interests involve the use of microchip devices for monitoring biological systems. This includes development of methods for analyzing cells on-chip through integration of multiple techniques such as cell culture, electrophoresis and electrochemistry.

Professor Antonio Molina Diaz
Professor Molina Diaz is based at the University Jaen, Spain. He works on solid phase spectroscopy, flow through injection analysis, flow through optosensors, automation, GC/MS, LC/MS and chemical analysis by vibrational spectroscopy.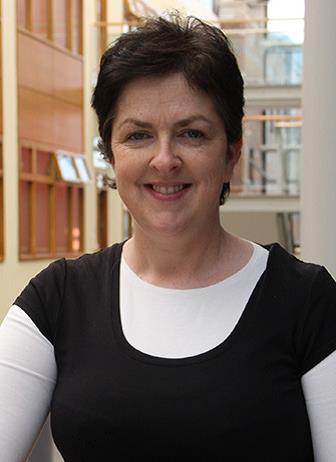 Fiona Regan is Associate Professor in Environmental Sensing at Dublin City University. She studied Environmental Science and Technology at the Institute of Technology in Sligo and after completing her PhD in analytical chemistry in 1994, and postdoctoral research in optical sensing in 1996 at DCU, she took up a lecturing position at Limerick Institute of Technology. In 2002 Fiona joined the School of Chemical Sciences, DCU, as a lecturer in analytical chemistry, in 2008 she became senior lecturer and in 2009 became the Beaufort Principal Investigator in Marine and Environmental Sensing. She established the Marine and Environmental Sensing Technology Hub (MESTECH), DCU in 2010. Fiona's research focuses on environmental monitoring using sensing and passive sampling. She has special interest in priority and emerging contaminants as well as the establishment of decision support tools for environmental monitoring using novel technologies and data management tools. Her work includes the areas of separations and sensors (including microfluidics), materials for sensing and antifouling applications on aquatic deployed systems. She serves on the editorial board of the Bulletin of Environmental Contamination and Toxicology (2013-present).

Professor Xiu-Ping Yan is a Professor of "Chang Jiang Scholars Program", Nankai University, China. He is also the author or co-author of 130 publications in international journals and 8 patents. His research interests include analytical atomic (mass) spectrometry and its combination with flow injection and chromatography/capillary electrophoresis, green methodologies for sample pretreatment, and advanced functional materials for environmental analysis and bioanalysis.
Editorial Board
Jonas Bergquist
Uppsala University, Sweden
br>
Emanuel Carrilho
São Carlos, Brazil,
br>
Melissa Hanna-Brown
Pfizer, UK
br>
Milton Lee
Brigham Young University, USA
br>
Jim Luong
Dow Chemical Canada ULC, Canada,
br>
Advisory Board
Ryan Bailey
University of Illinois at Urbana, USA
br>
Lane Baker
Indiana University, USA
br>
Michael Bartlett
Athens, GA, USA
br>
Richard Brown
National Physical Laboratory, UK
br>
Don Clarke
Food and Environment Research Agency, UK
br>
José Alberto Fracassi da Silva
Campinas, Brazil
br>
Anthony Gachanja
Jomo Kenyatta University of Agriculture and Technology, Kenya
br>
Lokesh Joshi
University of Ireland, Ireland
br>
Anthony Killard
University of West England, UK
br>
Nathan Lacher
Pfizer Inc., USA
br>
Dónal Leech
National University of Ireland, Ireland
br>
Chris Le
University of Alberta, Canada
br>
Ally Lewis
University of York, UK
br>
Susan Martin
St Louis University, USA
br>
Susheel Mittal
Thapar University, India
br>
Shoji Motomizu
Okayama University, Japan
br>
Koji Otsuka
Kyoto University, Japan
br>
Ulrich Panne
BAM - Federal Institute for Materials Research and Testing, Germany
br>
Brett Paull
University of Tasmania, Australia
br>
Jentaie Shiea
National Sun Yat-Sen University, Chinese Taipei
br>
Nikolaos Thomaidis
University of Athens, Greece
br>
Ashley Townsend
University of Tasmania, Australia
br>
Miguel Valcárcel
University of Córdoba, Spain
br>
Richard Webster
Nanyang Technological University, Singapore
br>
Adam Woolley
Brigham Young University, USA
br>
Hanfa Zou
Dalian Institute of Chemical Physics, China
br>