Discussion summary and research papers, in physical chemistry, chemical physics and biophysical chemistry.
About Faraday Discussions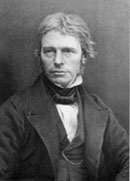 Faraday Discussions documents a long-established series of Faraday Discussion meetings which provide a unique international forum for the exchange of views and newly acquired results in developing areas of physical chemistry, biophysical chemistry and chemical physics.
The papers presented are published in the Faraday Discussion volume together with a record of the discussion contributions made at the meeting. Faraday Discussions therefore provide an important record of current international knowledge and views in the field concerned.
The latest (2012) impact factor of Faraday Discussions is 3.82.
Published Faraday Discussions volumes - dating back to 1947 - can be accessed by following the 'Read the Journal' link in the left-hand navigation bar. Full details on future Discussion meetings, including information on how to register and the scientific programme for forthcoming Discussions, are available by following the link below.
To purchase an individual volume of Faraday Discussions, follow the 'Books' link below.
Full details, including information on submitting an abstract, registration and the scientific programme for forthcoming discussions
Proposals for new Faraday Discussions are always appreciated. Contact details and advice on preparing a proposal are given here
Major conferences centrally organised by the RSC
For an individual who has made an outstanding contribution to the field of the Faraday Discussion
Browse our broad range of publications
Downloadable Files
PDF files require
Adobe Acrobat Reader