Broadening the field of opportunity for medicinal chemists
---
About MedChemComm
MedChemComm is a multi-disciplinary journal which publishes both highly-significant research in traditional areas of medicinal chemistry and cutting edge work in new or interdisciplinary areas. The journal's mission is to broaden the field of opportunity for medicinal chemists, bringing new thinking to the subject and challenging perceptions of what is possible in drug discovery. Research in other disciplines which has an impact or application in medicinal chemistry is particularly welcomed and encouraged.


Co-Editors-in-Chief
Dr Anthony Wood, Pfizer, USA
Professor Greg Verdine, Harvard University, USA


Scope
MedChemComm welcomes highly significant research and review articles in medicinal chemistry, drug discovery, pharmacology and pharmaceutical research, including research which interfaces with other areas of the chemical sciences, biology, materials science or physics.


Examples of areas included within the journal's scope are:
Chemical biology studies that enable drug discovery
Novel technologies in areas such as biomaterials and nanotechnology that have potential application in drug discovery,
Modifications of known chemical or biochemical entities that significantly improve pharmacological properties
Design, synthesis and biological evaluation of novel chemical or biochemical entities which exhibit significant potential as new pharmacological agents, probes and/or potential drugs
Computational, biophysical, physicochemical, molecular biological, proteomic studies of chemical or biochemical entities and their interaction within their biological environment
Pharmacokinetic behaviour, pharmacodynamics, and drug safety and toxicology
Article Types
Concise Article: For the presentation of new results. Generally between 3 and 7 journal pages in length.
Review: Critical reviews of key areas of medicinal chemistry research.
Author Benefits
* Fast publication
* Unlimited free colour, both online and in print
* Worldwide readership
* Top articles publicised in the wider scientific media
Impact Factor
Partial impact factor: 2.626
Partner Society
MedChemComm is the official journal of the European Federation for Medicinal Chemistry (EFMC).
---
About the partner society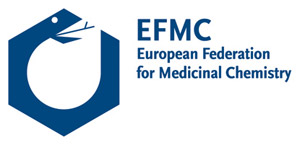 The European Federation for Medicinal Chemistry (EFMC), founded in 1972, represents 25 scientific organisations from 23 European countries. Its objective is to advance the science of medicinal chemistry by promoting cooperation and encouraging contacts and exchanges between medicinal chemists in Europe and around the World. Important activities of the EFMC comprise the organisation of international scientific meetings and short courses, the sponsorship of medicinal chemistry schools, and the publication of MedChemWatch. The EFMC also acknowledges the excellence of medicinal chemists' work by conferring three major awards: the Nauta Award on Pharmacochemistry, the UCB - Ehrlich Award for Excellence in Medicinal Chemistry and the Prous Institute - Overton and Meyer Award for New Technologies in Drug Discovery.
Related Links
Review articles
View our latest Review articles
Hot articles
View our latest Hot articles
MedChemComm's most accessed
View our Top 10 most downloaded articles
External links will open in a new browser window
Downloadable Files
MedChemComm Guidelines for Authors
Printer-friendly version


PDF (97k)
Guidelines for Review submission


PDF (73k)
PDF files require
Adobe Acrobat Reader