Global change is creating enormous challenges relating to human health, energy and scarce natural resources. Action is both necessary and urgent. The RSC is working with governments, professional bodies and the chemical science community to tackle these global challenges.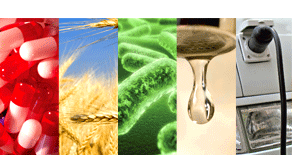 Browse by topic

Chemistry is helping to improve and maintain accessible human health in a changing world.
---
Chemistry is contributing towards new low carbon energy sources
---
Chemistry is helping us to live more sustainably with increasing pressures on food, water and other scarce natural resources.
Our roadmap
How can the chemical sciences provide technological and sustainable solutions to the problems faced by tomorrow's world? See the RSC's roadmap for the Chemical Sciences.
Tools for the chemical science community
The RSC will be operating the EPSRC National Chemical Database Service from 2013-2017
Help make a difference
Help to continue to expand and support the advancement of the chemical sciences globally
Other activities
---
---
---
---
---
---