Sweden
RSC Representative in Sweden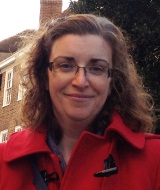 Dr Anita Klute, RSC Representative in Sweden
My name is Anita Klute and I have a PhD in Analytical Chemistry and I've been a member of The Royal Society of Chemistry since I was an undergraduate.
I studied Chemistry with Medicinal Chemistry at Glasgow University. After completing my BSc, I did an MSc in Pharmaceutical Analysis at Strathclyde University, followed by a PhD (which was funded by the RSC) at Sunderland University, where I specialized in chiral separations using LC, CE and CEC.
After my PhD, I started working at Pfizer in Sandwich in Pharmaceutical Development. I worked at Pfizer for nearly 13 years as an Analytical Team Manager and during my time at the company I developed experience in the drug development strategies for APIs and numerous formulations. I have particular expertise in the early stages of drug development.
In 2012 I moved to Gothenburg in Sweden where I now work for AstraZeneca in Mölndal. I am a Team Manager and I have led teams in inhalation development and I am currently managing a multidisciplinary team developing new medicines at the early stages of development.
Since leaving the UK, I have missed the networking that local RSC sections offered, so I am keen to establish a network of RSC members in Sweden.

Contact and Further Information
Dr Anita Klute
International Representative for Sweden
AstraZeneca, Molndal, Sweden

---