Parliamentary Activities
Our Work in Parliament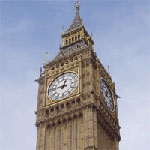 The Royal Society of Chemistry is the leading scientific society in building bridges between the scientific community and Parliament.
Operating under its Royal Charter "to serve the public interest" the RSC undertakes a wide range of Parliamentary activity designed to offer assistance to MP's and Peers on all sides of both Houses at a time when more and more issues they face have a scientific aspect to them.
MP's and Peers are provided with Parliamentary briefings on science issues that arise in Parliament: whether for Questions, Ministerial Statements, Committee and Report Stages of Bills, or Adjournment Debates as well as submissions to Government or Select Committees. Over recent years the RSC has been referred to in Hansard over 150 separate occasions.
We actively build relationships with major devolved bodies in the UK, especially the Scottish Parliament and the Welsh Assembly, provide assistance to UK MEPs and contribute to major EU events.
Special events are organised within the House including:
Parliamentary Links Day
Science and the General Election
Archives for Africa
Parliamentary Receptions
These events are supported by every single major science and engineering organisation helping us to raise the profile of science amongst Parliamentarians.
Current Activities
An annual poster competition with cash prizes. This is a career advancing opportunity for an early-stage researcher.
Find out about the role of the chemical sciences in the UK growth agenda and get involved in our campaign.
---
The RSC organises Events in Parliament. The science community's annual Parliamentary Links Day is the largest scientific event of its kind held within the Palace of Westminster.
Contact and Further Information
Vicki Butler
Project Manager, Government Affairs
Royal Society of Chemistry, Burlington House, Piccadilly, London W1J 0BA
Tel: +44 (0)20 7440 3394

---