Parliamentary Activities
Our Work in Parliament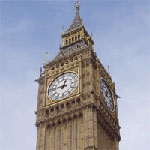 The Royal Society of Chemistry works with governments around the world to support the development of excellent science policy.
In the UK in particular, we engage with politicians and policy makers in Westminster, Scotland, Wales and Northern Ireland to increase understanding and awareness of chemistry related issues.
Using our expertise, we connect politicians and policy makers to the information they need through providing briefings, research, responding to inquiries and consultations, and by linking them to our members.
We also help our members engage with their local MPs to ensure that parliament has access to knowledgeable voices across the chemical sciences.

Support our campaign aimed at increasing government levels of funding for science
Contact and Further Information
Vicki Butler
Project Manager, Government Affairs
Royal Society of Chemistry, Burlington House, Piccadilly, London W1J 0BA
Tel: +44 (0)20 7440 3394

---