Northern Ireland
The Royal Society of Chemistry continues to pioneer scientific Links with devolved bodies, developing relations between the scientific community and members of the Northern Ireland Assembly.
In February 2012 over 10 members of the Northern Ireland Assembly (MLAs), led by Basil McCrea, attended the first All Party Group on Science and Technology. They discussed ideas for upcoming meetings and debates including STEM education, how STEM can stimulate growth, the possible appointment of a Chief Scientific Advisor to Northern Ireland as well as scientific topics such as fracking, neurodegenerative diseases and agricultural productivity. The RSC will provide the part-time administrative support for the group on behalf of the scientific community, as it does in Scotland and Wales.
The occasion was attended by a wide range of our major sister organisations and was covered by BBC Stormont TV. Basil McCrea MLA was also interviewed by local BBC radio.
Dermot Hannah and Tony Byrne from the RSC's Local Section have worked very hard over the last two years to ensure that the meeting was a success. With the recent appointment of an Educational Regional Co-ordinator, who will be based in Belfast, we are looking at how we can utilise the staff and members we have in Northern Ireland to promote the chemical sciences and the RSC.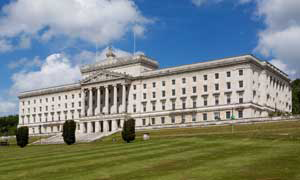 Related Links
Northern Irleand Assembly
Further information about the Northern Ireland Assembly
External links will open in a new browser window
Contact and Further Information
Lorraine Martin
Government Affairs Executive
Royal Society of Chemistry, Burlington House, Piccadilly, London W1J 0BA
Tel: +44 (0)20 7440 3362

---