Direct Mailing
Sending your marketing campaigns to those RSC members willing to receive third party material could not be easier.
We can segment our data by job title, RSC Division, industry type, employment category, membership level or location; ensuring that your message is targeted and cost-effective.
Conditions
Names and addresses are NOT DISCLOSED
All mailings must be sent through our approved UK fulfillment house
Professional-interest material only
Sample required for approval prior to acceptance
Plain envelopes only. No address other than our own to appear on the envelope
Undelivered items returned to us for disposal and list cleaning
The Royal Society of Chemistry is recognised by the Direct Mail Services Standards Board and is a Member of the Periodical Publishers Association, and abides by the Advertising Association's Data Protection Code.
Sources, uses and disclosures of personal data held by the Royal Society of Chemistry, a Registered Data User, will be found in the Data Protection Register.
The Royal Society of Chemistry is not a member of the Mailing Preference Scheme, but our list is cleaned throughout annually. Any RSC Member not wishing to receive direct mail advertising material may have his/her record suppressed on request.
Please fill in your contact details and then tick any of the sections that you wish to target, then 'Request your count'.
Contact and Further Information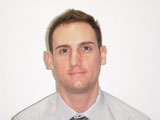 Paul Minett
Commercial Sales Manager
Thomas Graham House, Science Park, Milton Road, Cambridge, CB4 0WF
Tel: +44(0) 1223 432181
Fax: +44(0) 1223 426017

---