Who is your inspiration?

Our awards have recognised people from a vast range of specialisms, backgrounds, countries and communities in the past 150 years. All have proved that passion, excellence and dedication deserve recognition and reward.

This year's winners could be inspiring a new generation of scientists with their exceptional teaching. Their research could be helping to secure the future of chemical science education. Their team might be opening a community's eyes to the value of chemistry in everyday life.

So, whoever inspires you, our education awards are your chance to make sure that their hard work in chemistry education is acknowledged. If you'd like to nominate someone but need some help with the process, or with deciding which reward to nominate them for, then get in touch. Don't miss this chance to raise awareness of inspirational work in chemistry education.
We spoke to Professor Duncan Bruce, Chair of the Awards Working Group, on how the process works and why everyone should consider nominating someone.
You have until 5pm (UK time) 15 January 2020 to nominate or be nominated. Some awards require nominators to be Royal Society of Chemistry members. Self-nominations are permitted for all our team awards.




Go to open awards
"I am an ordinary teacher who enjoys what they do and seeks to do it better. I have a particular passion for chemistry and try to share its wonder with my students."
Naomi Hennah, Schools Education Award 2018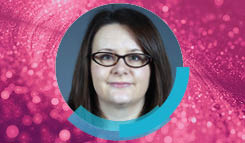 "I am incredibly honoured to receive this award which highlights the value of the classroom teacher for chemistry students. The day to day experience of chemistry students at all levels is a huge factor in maintaining the pipeline of talent into the chemical sciences."

Dr Kristy Turner, Schools Education Award 2017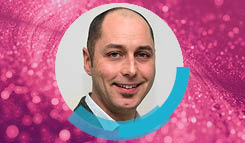 "The chemistry higher education teaching community comprises extremely committed, innovative and informed colleagues; and I am privileged to have been recognised from within this group."
Dr Barry Ryan, Higher Education Teaching Award 2019
---
2020 education awards and prizes:
Recognises a major high-level contribution to education in the chemical sciences, over a sustained period.


Recognises outstanding teaching skills and/or development of innovative materials/methods in higher education, resulting in a strong impact on students. The winner completes a UK lecture tour.
Previously the Higher Education Technician of the Year, this award is for individuals or teams demonstrating exceptional contributions to technical support within the HE sector.


In recognition of an individual's or team's impact on the local or national community in relation to the promotion of science and STEM careers. Last year's winners engaged secondary students in real-life research.


Presented to a teacher or team who has demonstrated an exceptional ability to teach chemistry and inspire students at pre-university level, over a period of many years or through a large impact in a short time.


Nomination information
Once you've decided on a prize from the list, follow the instructions on its web page to nominate your chosen individual or group.
Anyone is eligible for nomination. Self-nominations are permitted for all our team awards.
If you nominate you will also need to confirm that, to the best of your knowledge, there is no confirmed or potential impediment to your nominee receiving a prize or award, related to their professional standing.
For a full list of open prizes and awards, filtered by area, eligibility criteria, nomination requirements and prize money, please download this spreadsheet.
But we're not only recognising educators…
There are actually over 60 prizes and awards that you could nominate for, reflecting the broad scope of achievement in our community, across the whole of the chemical sciences.
This is your chance to raise awareness of individuals and teams making a positive impact, within a vast range of specialisms.


See all 2020 prizes and awards
Over the years I have been involved in several nominations – my first as a young senior lecturer – and there is great satisfaction in seeing someone you nominate being successful. You can help a fellow chemist and that has to be worth doing.
Prizes
For any queries relating to our prizes programme, please contact Andrew Jeskins.
Tel:

+44 (0)1223 432418

Email:
Share