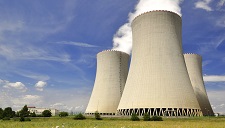 Energy changes are very important in chemistry since almost all reactions involve a change in energy. In this module you will learn the vocabulary needed to discuss energy changes, how to measure and calculate them and why they occur. You will meet different types of energy changes and find out how to use them in energy cycles. Discussion about what drives chemical reactions leads to the concepts of entropy and free energy. The 'energy and change' thread of ideas shows the progression and development of core ideas from secondary student level through to post-16 students and beyond.
After working through this module you will be able to:
understand the core ideas about energy changes;
explain how the key ideas in energy changes develop and progress throughout secondary education;
identify common misconceptions and know how these can be addressed;
confidently and competently teach aspects of energy and change to secondary school students; and
access a range of activities and resources to support students in their learning about chemistry and energy change.
Download your course development plan to keep a record of your learning and development.
Free course for signed-in users
This course requires you to sign in with your RSC ID for full access