Sir Edward Frankland Fellowship 2008/2009 Winner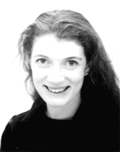 Polly Arnold MRSC CChem
University of Edinburgh, UK
For her development of new chemistry of the f-elements, especially with carbene ligands.
Polly Arnold delivered her lecture associated with this award at an awards symposium in Toulouse on 6 February 2009 and on 20 May 2009 in Oxford.
About the Winner
Polly L Arnold obtained a BA (Hons) from Oxford University in 1994, after a research project spent with Professor Dermot O'Hare and Professor Matt Rosseinsky. Her DPhil was obtained from the University of Sussex in 1997 under the supervision of Professor F Geoff Cloke, and involved the synthesis of low oxidation state f-block complexes by metal vapour synthesis.
She then spent a year as a Fulbright postdoctoral scholar working with Prof. Kit Cummins at the Massachusetts Institute of Technology, US, before taking up a lectureship position at the University of Nottingham in 1999. After the award of a 5-year EPSRC Advanced Research Fellowship in 2000, she was appointed to a Readership (Associate Professorship) in 2006.
She moved to the University of Edinburgh in April 2007 as an EaStCHEM research fellow.

Related Links

Polly Arnold's homepage
The PLA Group at the University of Edinburgh
External links will open in a new browser window