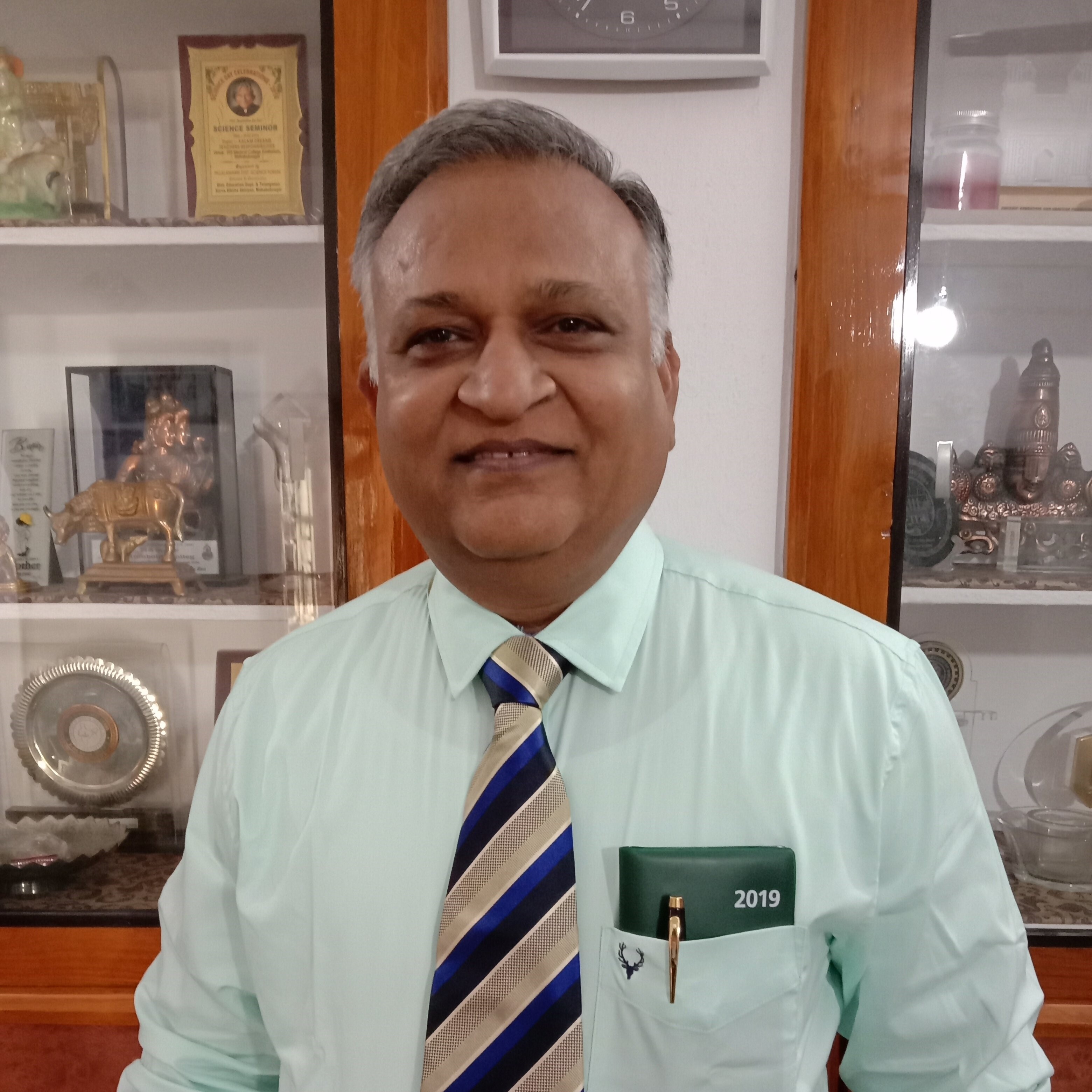 Professor Jayathirtha Rao Vaidya CChem FRSC
CSIR Indian Institute of Chemical Technology
Citation
In recognition of dedication to the Royal Society of Chemistry as part of the Deccan Local Section committee.
Indeed, it is a great pleasure to get selected for this honour from RSC-London. We are excited and eagerly looking forward for the moment to receive the honor. Definitely, this moment gives a great satisfaction that enthusing young minds towards chemistry has a great value. This honor provides me further energy to get involved in the activities like taking chemistry to rural areas of India through RSC and many more.
Professor Jayathirtha Rao Vaidya CChem FRSC
Jayathirtha Rao, V., born (01 June 1957) in Gadwal Town - 509125, Telangana State, India.
Education
Completed school (1971) education and Intermediate (1971 to 1973) in home town Gadwal.
Studied B.Sc. at MALD College - Gadwal, under Osmania University (1973 to 1976).
Completed M.Sc.Chemistry with Organic Chemistry at Osmania University (1976 to 1978), Hyderabad.
Moved to Department of Organic Chemistry, Indian Institute of Science, for PhD, under the supervision of Prof.V.Ramamurthy (1978 to 1983).
Career
Worked as PDF for Prof.RSH Liu, Department of Chemistry, Univ. Hawaii, Honolulu, USA (1983 to 1984).
Worked for Prof. Koji Nakanishi as research associate, Department of Chemistry, Columbia University, New York, USA (1985 to 1986).
Worked at Institute of Organic Chemistry, University of Wuerzburg, as an Alexander von Humboldt Fellow (1987).
Joined CSIR-Indian Institute of Chemical Technology (1988), and continued to work there until retirement (2017).
During the period at CSIR-Indian Institute of Chemical Technology, rose to the level of Head Division, Chief Scientist and Professor of AcSIR-IICT. Visited Tulane University New Orleans (1996-1997),USA, visited Univ. of Miami at Coral Gables (2006-2007), USA, visited Germany as an Alexander vonHumboldt Fellow and visited Queensland University (2015), Australia.
Presently he is Emeritus Scientist at CSIR-Indian Institute of Chemical Technology, Hyderabad-500007 and also Consultant to Pharma Industry. Guided over 45 PhDs and ~120 Masters students for his credit. Published >220 research publications, 3 Book Chapters, 3 Reviews, 2 Bulletins, 2 Books, ~80 patents and developed several chemical processes at CSIR-Indian Institute of Chemical Technology. Honored with FRSC (2008) and continued with RSC-Deccan Section activities.
Contact and Further Information
Networks Team
Royal Society of Chemistry, Thomas Graham House, Science Park, Milton Road, Cambridge CB4 0WF
Tel: +44 (0) 1223 432269

---