IYPT 2019
2019 has been designated by UNESCO as the International Year of the Periodic Table (IYPT), marking the 150th anniversary of the Mendeleev periodic table, which is an iconic image and a vital tool to all who learn and work in science, at all stages of their learning and careers.
IYPT allows us to celebrate our profession, our members and our communities. We want to work with our communities to engage people with both the periodic table and the Royal Society of Chemistry.
We've planned lots of exciting and diverse activities throughout 2019, including public lectures, teacher resources, public outreach, grants to our member networks and communities to fund IYPT specific activities for their respective communities, themed journals and books
IYPT is an opportunity for us to develop new resources and raise awareness, to inspire people of all ages, experience and backgrounds.
The Periodic Table of Elements is a great teaching tool and probably the most recognisable thing in chemistry.
Celebrate Chemistry Week with us
We're celebrating International Year of the Periodic Table during Chemistry Week 2019 by lighting up universities around the UK and Ireland with our exciting animation. Find out what's happening near you this week.
On this page
Elements in Danger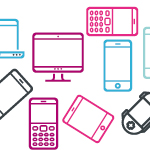 Did you know that your mobile phone contains at least 30 different naturally-occurring elements? Natural sources of six of these are set to run out within the next 100 years, with several more under rising threat from increased use.
Find out how you can help
The Royal Society of Chemistry's interactive periodic table features history, alchemy, podcasts, videos, and data trends across the periodic table.
We have lots of exciting and diverse activities planned throughout 2019, including public lectures, teacher resources and public outreach.
Education & Resources
Celebrate the International Year of the Periodic Table of Chemical Elements with Education In Chemistry.
With articles, teaching resources and classroom demonstration videos there is something for every lesson.
Education & Resources
Activities
We also have some fun, free activities and information to download for those who aren't specialist educators:
Publishing
Over the course of the IYPT, our publications will be publishing themed collections of articles relating to specific elements or areas of the periodic table. We are also sharing a list of articles on some of the rarer elements.
Special themed collections:
Share your stories
We know that members of our community around the world are involved in a range of activities to celebrate the International Year of the Periodic Table, and we want to hear about them. Your story could be an event you have organised or taken part in, an initiative you have started, or even your reflections on the year and what it means to you. We would love to see any photos of videos you may have to share.
Contact us via Twitter – by tagging #IYPT2019 and @RoySocChem, or via the online form. One of our team will then be in touch to discuss your story with you.
Stories will be published on the community news section of our website, and a selection will appear in the print editions of our quarterly members' magazine Voice.
IYPT events
Our next event: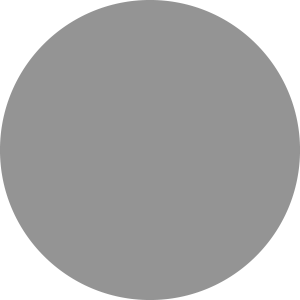 Royal Society of Chemistry, Chemistry Week 2019: Saving Precious Elements
20 November 2019 , 18:30-20:30, London, UK.
Browse our full list of upcoming IYPT related activities.

IYPT 2019 Public Lecture:The Science of Superheroes
21 November 2019 18:30-21:30, National Science and Media Museum, Pictureville, Bradford, BD1 1NQ, United Kingdom

IYPT 2019 Public Lecture: Periodic Success
22 November 2019 14:00-15:00, Aberdeen, United Kingdom
This event is free to attend and does not require individual registration. However, we strongly request schools & groups of 10+ to RSVP by emailing our Public Engagement Officer, Hassun El Zafar at zafarh@rsc.org to avoid not getting spaces on the day.

Setting the Table: finding the order of the elements
10 December 2019 19:30, Cockermouth, United Kingdom

Bristol Farmers' Market Outreach Event
14 December 2019 08:30-15:00, Bristol, United Kingdom

IYPT 2019 Public Lecture: How to Create Life in a Beaker
14 December 2019 11:30 and 14:00, Wrexham, United Kingdom