The Lab on a Chip & Dolomite Pioneers of Miniaturisation Lectureship recognises early to mid-career scientists, within 15 years of their PhD, who have made outstanding contributions to the understanding or development of miniaturised systems.
This award is presented annually.
The nominations are shortlisted and the winner is selected by the Lab on a Chip Editorial Board and a representative from Dolomite.
The recipient of this award receives the opportunity to present a lecture at MicroTAS and a contribution of up to $3,000 to cover associated travel and accommodation costs.
Our latest award winner 2023
Professor David Issadore
The Issadore lab combines microelectronics, microfluidics, nanomaterials, and machine learning to solve big, currently intractable problems in healthcare. The lab develops new miniaturized platforms for the diagnosis of disease, new platforms to manufacture micro and nano-scale materials, and they dip their toes into an assortment of other areas where they can leverage micro and nano-scale engineering to improve healthcare. This work requires an interdisciplinary approach in which engineers, scientists, and physicians work together in teams. David has a PhD in applied physics from Harvard with Robert Westervelt, he completed post-doctoral training in the Systems Biology department at Mass General Hospital with Hakho Lee and Ralph Weissleder and has been on the faculty of Penn's Bioengineering department since 2013.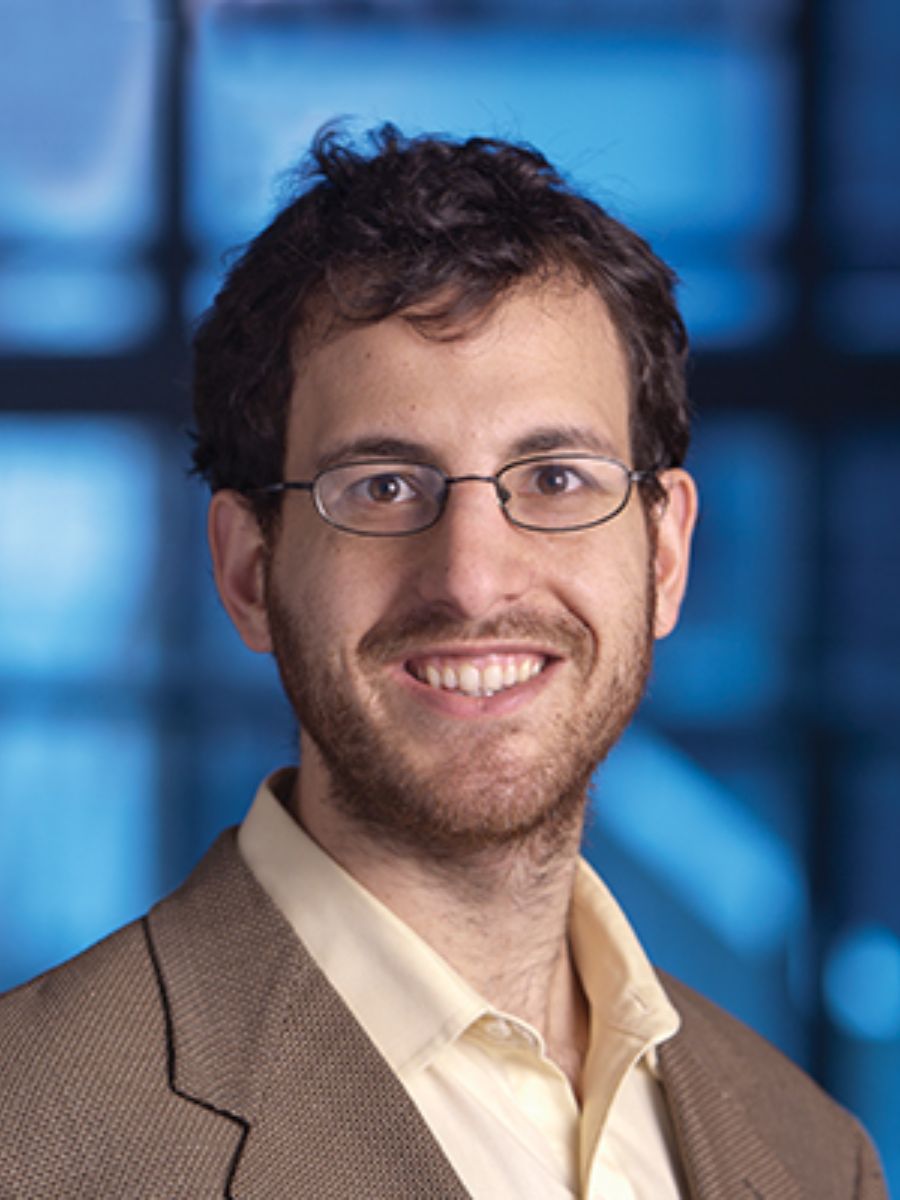 Read some of David Issadore's recent Lab on a Chip papers:
A web-based automated machine learning platform to analyze liquid biopsy data
Advancing microfluidic diagnostic chips into clinical use: a review of current challenges and opportunities
Diagnosis of traumatic brain injury using miRNA signatures in nanomagnetically isolated brain-derived extracellular vesicles
Guidelines for nominators and candidates
Find out who is eligible for this award, about the nomination process, and see who is on the selection panel.
Who can be nominated
Since 2015, the Lab on a Chip and Dolomite Pioneers of Miniaturization Lectureship has been awarded through a process whereby nominations of candidates are invited from our community. As part of the Royal Society of Chemistry, we believe we have a responsibility to promote inclusivity and accessibility to improve diversity. Where possible, we encourage each nominator to consider nominating candidates of all genders, races, and backgrounds.
Eligibility
To be eligible for the Pioneers of Miniaturization Lectureship, the candidate must:
Have completed their PhD
Be actively pursuing an independent research career on miniaturised systems.
Be at an early-mid career stage of their independent career (typically this will be within 15 years of completing their PhD, but appropriate consideration will be given to those who have taken a career break or followed a different study path).
How to nominate
Nominations can be made by anyone and must be sent via email. Self-nominations are not permitted. All nominators will be asked to confirm that, to the best of their knowledge, their nominee's professional standing is such that there is no confirmed or potential impediment to them receiving the Lectureship.
To nominate a candidate, please provide:
A recommendation letter, including the name, contact details and website URL of the nominee
A one-page CV for the nominee, including their date of birth, summary of education and career, a list of up to five of their top independent publications, total numbers of publications
A one-page statement of achievement with a lay summary, written by the nominee describing their best accomplishments
A supporting letter of recommendation from an independent referee. This could be for example the nominee's postdoc or PhD supervisor.
Assessment process and selection panel
Consideration is given to all information provided in the letters of recommendation, candidate CV and nomination form. The winner of the Lectureship is selected by a panel of Editorial Board members and a Dolomite representative.
Selection panel
Contact Lab on a Chip Editorial Office
Lab on a Chip
Royal Society of Chemistry, Thomas Graham House, Cambridge Science Park, Milton Road,
Cambridge
CB4 0WF
Email:
Share