Open access supports scientific advancement.
Open access (OA) publishing allows wider knowledge dissemination, removes reading restrictions in its gold form, and offers more opportunities for researchers to improve the visibility of their work and build a strong reputation.
Because of this, science can progress faster. This is good for everyone.
An open future calls.
How will you answer?
Inclusive OA publishing
Any transition to open access publishing should be smooth, fair and sustainable, with no compromise to quality, or to ethical standards.
Those of you who already publish with us will know the benefits that come from choosing our journals.
Publishing open access includes them all.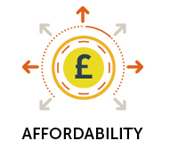 We apply the high standards you've come to expect from all of our journals with the same to rigorous and fair peer review.
In their first year, articles published OA typically receive more downloads, meaning increased reach, and a boost to citation potential when your research is at its most relevant.


Article submission is a clear, simple process that shows you relevant payment and licensing options (including APCs with built-in industry standard CC-BY licences). You also keep the copyright as standard.
Our APCs are among the lowest in our industry, and we also offer a range of waiver and discount options – including one that means you pay nothing at all to publish your work.
All of this means that you can trust our journals to be a source of reliable, quality research, which accurately represents global progress in a wide range of fields.
How do you feel about Plan S and open access?
The open access landscape is changing fast, and there are many questions still to be answered about its future. We want to make sure that we're doing all we can to make sure that this future is sustainable, secure and inclusive.
You may know that a group of research funders are proposing a set of 10 principles that they hope will make all publicly-funded research openly available – their plan is called Plan S.
How will Plan S affect the chemistry community? We need to know what you think so that we can effectively advocate for your needs.
On Friday 31 May 2020 we hosted a debate on recent Plan S updates. The panel discussion revealed that while many agree that Plan S is a move in the right direction, there is significant potential for unintended consequences.
Watch the full 45 minute panel discussion below:
Customer Services team
For general publishing and open access enquiries.
Office open: 9am - 5pm Mon-Fri
Tel:

+44 (0) 1223 432176

Email:
Share