Royal Society of Chemistry at Burlington House appoints Deputy Venue & Hospitality Manager
The Royal Society of Chemistry at Burlington House has appointed Laszlo Makar into a new role as Deputy Venue & Hospitality Manager.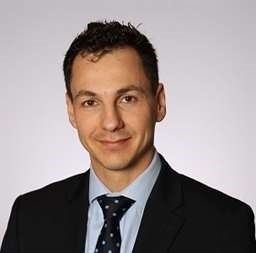 The expansion of the venue team comes as a result of a substantial increase in bookings and enquiries over the past six months.
Laszlo joins the venue from Fusion Hotels, with 16 years of management experience in hospitality across UK venues, institutes and hotels. He held the position of Operations Manager at IET Venues before spending the past four years as Deputy General Manager at The Comet Hotel.
His extensive experience in strategic leadership and operational excellence will be a great asset to the team, supporting Venue Manager Jess Gallagher to enhance the guest experience for corporate and private central London events.
The role will see Laszlo plan, organise and stage events of all scales while managing lucrative partnerships, sourcing suitable suppliers and working directly with the catering team to respond to trends, update menus and manage budgets. He will also help implement the venue's wellbeing and health and safety strategies.
Laszlo is particularly passionate about large and complex events that allow him to think outside the box in terms of creative input, support and delivery.
On his new role, Laszlo said: "It's the perfect next step in my career, joining the Royal Society of Chemistry. Coming from a science background and then into events and hospitality with society and institute experience, this is a great opportunity to bring together many of my passions.
"I am really excited to apply my experience to contribute to the continued established success of the RSC. There are some very exciting changes and upgrades in the pipeline which I can't wait to get stuck into to boost the guest experience for both in-house and external events."
Host an event at Burlington House
In the heart of London's Piccadilly, the Royal Society of Chemistry at Burlington House is a prestigious event venue full of discovery, offering stories around every corner.