Chemistry SMEs and innovation
Chemistry-intensive SMEs (small- to medium-sized enterprises) are vital to our economy and future prosperity. Deep tech chemistry SMEs are a subgroup that, despite their importance, are not well understood or supported. As well as providing employment and driving innovation, they are fundamental to achieving potentially transformational breakthroughs in a range of areas, including climate change, developing new treatments for diseases like cancer, and addressing plastic pollution.
In our report Igniting Innovation: the case for supporting UK deep tech chemistry, we highlight the unique contribution of these innovative companies and reveal the challenges and barriers they face in turning research and development (R&D) into real-world applications. And we address how a range of organisations, including the UK Government, can help deep tech chemistry SMEs maximise their contribution to tackling the pressing global challenges we face.
You can delve deeper in the full report What works for innovation: supporting R&D and innovation in deep tech chemistry SMEs, commissioned in 2021 by the Royal Society of Chemistry and conducted by the Enterprise Research Centre, Warwick Business School.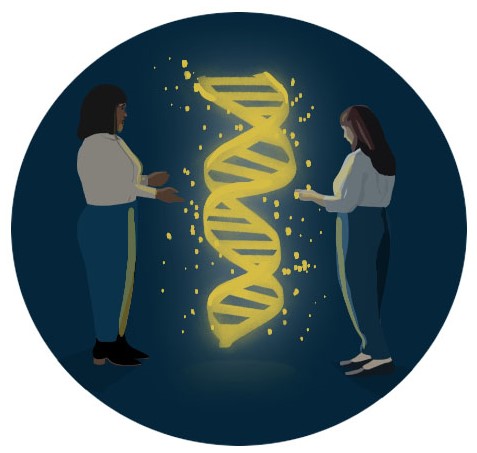 The innovation happening within deep tech chemistry SMEs has the potential to generate significant social, economic and environmental benefits which far exceed the direct benefits to the businesses concerned.
Igniting innovation live launch
The event launches our new research on how to support innovation in Deep Tech chemistry SMEs aiming to tackle future social and environmental challenges and brings together players from the innovation 'ecosystem', to catalyse conversations on how best to support Deep Tech companies.
Chaired by our CEO Dr Helen Pain, our event also features a presentation from Enterprise Research Centre lead, Professor Stephen Roper. Our panel of experts includes Naturbeads CEO Giovanna Laudisio, IQ Capital venture capital investor Jo Slota-Newson and Director of Innovate UK Paul Mason.
Our action plan
We have set out the practical steps we're taking to support deep tech chemistry SMEs and to influence change. As a powerful voice for chemistry, we will work with policymakers and other key players in the ecosystem to:
Champion the role of deep tech chemistry SMEs in tackling some of the most pressing societal and environmental challenges we face

Establish and support peer to peer networks to promote leadership skills, growth and innovation

Enable connections with investors to improve access to capital

Enable funders to provide support and processes that meet the specific needs of deep tech chemistry SMEs

Make it easier for deep tech chemistry SMEs to find the premises and equipment they need to grow and thrive
How you can help
Share this report
Please share this report with your network and help us raise awareness of the importance of deep tech chemistry SMEs:
Get involved by contacting us
For example, if you are:
a deep tech chemistry SME looking for specialist investors
a potential investor looking to connect with deep tech chemistry SMEs
an incubator, accelerator or catapult already working with innovative businesses
a provider of premises that could be suitable for deep tech chemistry SMEs/chemicals production
an advocate with other expertise that could help us move forward with one or more areas of our action plan.
What are deep tech chemistry SMEs?
Deep tech chemistry SMEs are a specific subgroup of chemistry SMEs. R&D lies at the heart of their business. And their success is dependent on underlying intellectual property (IP) and novel technological advances that require concerted R&D investment to move to market.
These businesses develop technologies that:
↘
are novel and significant technological advances;
↘
may have the power to create their own markets or disrupt existing industries;
↘
require concerted R&D to develop practical business or consumer applications and bring them from the lab to the market;
↘
may help to address big societal and environmental challenges;
↘
are based on underlying chemistry IP, skills or methods, which are a barrier to entry for other businesses.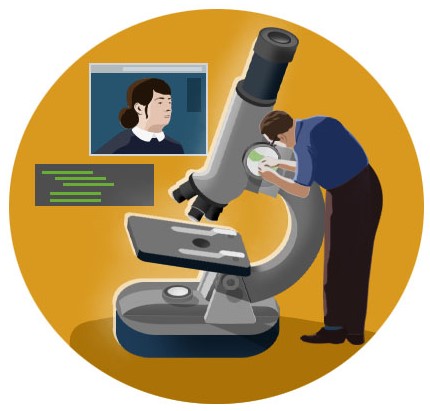 Why do they matter?
Our study provides an evidence-based rationale for supporting deep tech chemistry SMEs to realise their potential and contribute towards the UK's innovation missions.
The UK Government recognises that the UK lags behind key competitor countries when it comes to investment in R&D and innovation. The Innovation Strategy highlights the strong case for supporting deep tech companies as part of a mission-oriented innovation policy.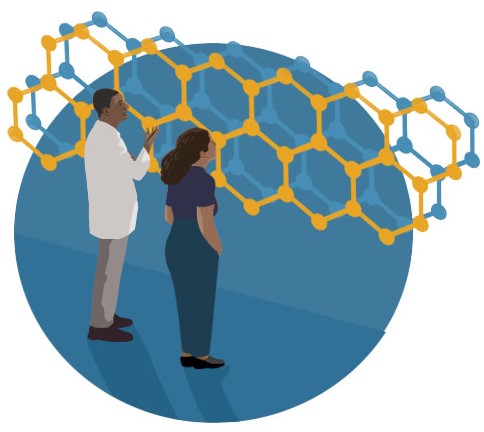 What challenges do they face?
There is considerable evidence that deep tech chemistry SMEs take a particularly long time to develop their technologies.
Our research highlights the complexity of their journey and a range of factors that all need to align for success: entrepreneurship capabilities, technology, management skills, technical skills, finance, equipment, access to good advice, networks, collaboration opportunities and effective IP management.
I would say that the use of government grants, and so on – is an essential part of the funding mix to help translate technologies to the market. But the problem with this sort of funding is it's only three years. It's an extremely short period of time to be building up capacity. You're just about getting to the point when everything is working when you suddenly pull the plug.
Deep tech chemistry SME case studies
Categories defined by Innovation Strategy Technology Family.
Advanced Materials and Manufacturing
Mimica is creating the next generation of food expiry labelling that reduces food waste and improves food safety. In the UK, seven million tonnes of food and drink are thrown away annually, costing the average UK household £470 a year. Mimica Touch is designed to tell if food is still fresh, so more money could be saved, and less waste created.
AI, Digital and Advanced Computing
Exscientia is an AI-driven pharma tech company committed to discovering and designing the best possible medicines in the fast-est and most effective manner. Exscientia is the first company to progress AI-designed small molecules into the clinical setting and repeatedly demonstrate the ability of AI to transform how drugs are created. Exscientia's AI platform has now designed two drugs that are in Phase 1 human clinical trials.
Bioinformatics and genomics
Owlstone Medical have set out to save 100,000 lives and $1.5B in healthcare costs. They have developed Breath Biopsy® OMNI, an end-to-end optimised service for consistent breath collection and analysis, that aims to enable non-invasive early detection of disease and monitoring of treatment response for diseases such as cancer, liver disease, respiratory diseases and many more.
Energy and Environment Technologies
Oxford PV has developed perovskite, a new affordable solar cell material that can convert significantly more energy from sunlight than existing silicon-based solar cells. It delivers more power per square metre which is criti­cal in accelerating the adoption of clean energy in our homes and businesses.
Echion Technologies develops advanced lithium-ion battery materials. They have developed a product that requires only a six-minute charge, is inherently safe compared to present systems, and has a ten-fold increased lifetime over that of a standard lithium-ion cell. Their products contribute to the ambitions for zero emission vehicles by enabling cell manufacturers to deliver cost-effec­tive, fast-charging, high-energy density, and long-life power cells.
ViridiCO2 Ltd developed technology, known as Carbon Capture Utilisation (CCU). It transforms high volume waste carbon dioxide gas emissions from es­tablished chemical manufacturers and foundation industries – such as steel and cement – into high value carbon-based chemicals and feedstocks which can be found in everyday items such as furniture or batteries.
Electronics, photonics and quantum technologies
HexagonFab, a fast-growing biotech company, has developed Bolt, a portable analysis tool containing a graphene composite sensor that will accelerate drug research and manufacturing. This platform technology has potential applica­tions in diagnostics and industrial monitoring. Their technology will lead to new treatments and diagnostics and the successful large-scale manufacture of this nanomaterial will pave the way for an entire generation of new technologies.
Engineering biology
The COVID-19 pandemic has highlighted the importance of viral and bacterial surveillance. Iceni Glycoscience's novel technology could be critical in the response to future disease outbreaks. This innovative company is developing diagnostic technologies and treatments for infectious diseases using proprie­tary technology based on carbohydrate chemistry.