2023 Analytical Science early career Prize: Joseph Black Prize Winner
Professor Robert Weatherup, University of Oxford

---
Awarded for the development and application of interface-sensitive X-ray spectroscopies for observing reactions in atmospheric pressure and liquid environments.
---
Professor Weatherup's work focuses on observing the reactions that occur at the interfaces between materials and their operating environment. This is often where both beneficial and undesired reactions take place. In Lithium-ion batteries, for example, charge is stored by transferring Lithium ions across the interface between a liquid electrolyte and a solid electrode. At the same time, the electrolyte can break down producing undesired products and wasting charge.
Given these interfaces are usually buried within a battery, it can be challenging to obtain information on the chemical changes occurring. Professer Weatherup has developed several new approaches that use X-rays to access these interfaces through thin windows, helping us to better understand the processes that limit the lifetime of batteries, or the efficiency of catalysts used for the green production of chemicals.
| | | | |
| --- | --- | --- | --- |
| Year | Name | Institution | Citation |
| 2022 | Dr Mathew Horrocks | The University of Edinburgh | Awarded for the development and application of single-molecule and super-resolution microscopy approaches to understand how proteins aggregate in neurodegenerative diseases. |
| 2021 | Dr Ruchi Gupta | University of Birmingham | Awarded for contributions to leaky waveguides for chemical and biological sensing. |
| 2020 | Dr Anna Regoutz | University College London | Awarded for outstanding contributions to the development and application of X-ray photoelectron spectroscopy in the area of electronic materials and devices. |
| 2019 | Dr Philippe Wilson | De Montfort University | Awarded for the development and application of novel and engaging pedagogical techniques and ideas to the research-led teaching of analytical chemistry. |
| 2018 | Not awarded | | |
| 2017 | Dr Nicholle Bell | University of Edinburgh | Awarded for innovative developments in the teaching and practice of spectroscopy. |
| 2016 | Dr Kirsty Penkman | University of York | Awarded for rigorous and ground-breaking work in the field of amino acid racemisation dating and its application to earth and archaeological sciences. |
| 2015 | Not awarded | | |
| 2014 | Dr Shabaz Mohammed | University of Oxford | Awarded for his seminal contributions to the teaching and practice of analytical chemistry and his inventive developments in chromatographic separations and proteomic characterisation. |
| 2013 | Dr Karen Faulds | University of Strathclyde | Awarded for her outstanding contributions focused on the quantitative analysis of biomolecules using surface enhanced Raman scattering (SERS). |
| 2012 | Professor Aaron Wheeler | University of Toronto | Awarded for his pioneering work developing microfluidic techniques for clinical sample analysis. |
| 2011 | Christy Haynes | University of Minnesota | Awarded for her work on leveraging the core principles of analytical chemistry to gain insight into pressing toxicological, immunological, and ecological questions. |
| 2010 | André Simpson | University of Toronto | Awarded for his original research in the area of NMR spectrometry and especially its direct application to multiphase mixtures. |
| 2009 | Perdita Barran | University of Edinburgh | Awarded for her developments in the field of mass spectrometry, especially ion-mobility techniques, and the application of these techniques to biological macromolecules and their gas phase interactions. |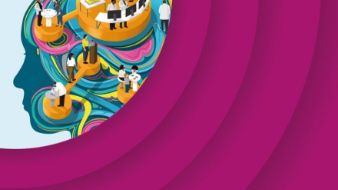 Re-thinking recognition: Science prizes for the modern world
This report is the result of an independent review of our recognition programmes. Our aim in commissioning this review was to ensure that our recognition portfolio continues to deliver the maximum impact for chemical scientists, chemistry and society.
Share