2023 Bader Prize Winner
Professor Marc Vendrell, The University of Edinburgh

---
Awarded for the design and synthesis of activatable fluorophores, and their application in high-resolution biological imaging and translational medicine.
---
Professor Vendrell's work focuses on the preparation of new chemical compounds to help us visualise and understand how cells behave inside our bodies. In the lab, they make very specific fluorescent compounds that can bind to cells associated with disease, such as tumour cells or pathogens. They can then see where they are, how many of them there are, and how they are responding to treatment. Using these fluorescent molecules during clinical imaging, or as part of clinical assays in the lab, means earlier and better diagnosis of disease and also help clinicians choose the right treatment for patients.
Year
Name
Institution
Citation
2022
Professor Ross Denton
The University of Nottingham
Awarded for the development of novel synthesis methods and catalysts based on organophosphorus and organosilicon chemistry, and their application in the synthesis of pharmaceuticals and natural products.
2021
Professor Alison Hulme
University of Edinburgh
Awarded for creative applications of alkyne chemistry in synthesis and label-free Raman imaging in cells.
2020
Professor Edward Anderson
University of Oxford
Awarded for creative contributions to organic synthesis and synthetic methodology
2019

Professor Jason Micklefield
The University of Manchester
Awarded for innovative contributions to the elucidation of natural product biosynthetic pathways and the development of enzymes for synthesis.
2018
Professor Joseph Harrity
The University of Sheffield
Awarded for the development of innovative strategies for the synthesis of functionalised heterocyclic scaffolds.
2017
Professor Michael Greaney
The University of Manchester
Awarded for creative contributions to C-H activation, dynamic covalent chemistry, and reactive intermediates in organic synthesis.
2016
Professor Thomas Wirth
Cardiff University
Awarded for his break-through discoveries in hypervalent iodine chemistry and flow-based synthesis that have led the field and have opened up completely new areas of research.
2015
Professor Stephen Clark
University of Glasgow
Awarded for the development of new reactions and strategies for the efficient synthesis of highly functionalised natural products.
2014
Professor David Procter
University of Manchester
Awarded for significant contributions to synthetic methods development for the efficient construction of complex molecules of biological interest.
2013

Professor Jonathan Goodman
University of Cambridge
Distinguished for his innovative applications of computational studies to understanding molecular properties and synthesis design in organic chemistry and reactivity in enzyme chemistry.
2012

Professor John Murphy
University of Strathclyde
Awarded for his many highly creative and original contributions to reactivity in organic synthesis, including free radical chemistry, the concept of the radical-polar crossover reaction and electron transfer in the invention of organic super electron reducing agents.
2011

Karl J Hale
Queen's University, Belfast
Awarded for outstanding contributions to organic chemistry, including elegant total syntheses and pioneering new synthetic methods of broad use to the community.

His significant contributions to the synthesis and medicinal chemistry of bioactive natural products and their analogs.

2010

Kevin Booker-Milburn
University of Bristol
Awarded for his original and innovative contributions to photochemical reactions and techniques, and to transition metal-mediated procedures.
2009

Douglas Philp
University of St Andrews
Awarded for his creative research into supramolecular chemistry and the design of molecular self-replication systems.
2008
Veronique Gouverneur
University of Oxford
Awarded for her important contributions to synthetic organofluorine chemistry.
2007
Dr J B Spencer
University of Cambridge
Distinguished for his breakthroughs in the biosynthesis of clinically important natural products.
2006
Professor David M Hodgson
University of Oxford
Distinguished for his development of novel synthetic technology for use in total synthesis, including novel carbenoid, lithiation and epoxide chemistry.
2005
This Award was not awarded for 2005
2004
Dr Robert S Ward
University of Wales, Swansea
Distinguished for his contributions to natural product chemistry, particularly concerning the synthesis of lignans including podophyllotoxins.
2003
Dr Hamish McNab
University of Edinburgh
2002
Dr Stuart G Warren
University of Cambridge
Distinguished for his contributions to organophosphorus and organosulfur chemistry, and for his outstanding achievements in chemical education at both undergraduate and postgraduate levels.
2001
Dr David R M Walton
University of Sussex
Distinguished for his fundamental interdisciplinary contributions to the synthesis of carbon-based materials and inorganic nanostructures, and for his elucidation of nanotube self-assembly mechanisms.
2000
Dr Tom L Gilchrist
University of Liverpool
Distinguished for his contributions to heterocyclic chemistry and the development of novel heteroatom-containing dienes and dienophiles.
1999
Dr R J Whitby
University of Southampton
Distinguished for his contributions to the application of early transition metals to organic synthesis.
1998
Dr Don A Whiting
University of Nottingham
Distinguished for his contributions to the synthesis, biosynthesis and structure elucidation of natural products.
1997
Dr D A Widdowson
Imperial College London
Distinguished for his major contributions over many years in natural products, bioorganic and organometallic chemistry. Special mention should be made of his work on the biosynthesis of alkaloids and steroids; on the mechanisms of NADH and coenzyme B12 dependent reactions; new methods for aromatic fluorination; and perhaps most importantly for his work with arenetricarbonylchromiun complexes.
1996
I Paterson
1995
G W J Fleet
1994
A B Holmes
1993
R W Alder
1992
M R Bryce
1991
W B Motherwell
1990
D H Williams
1989
S G Davies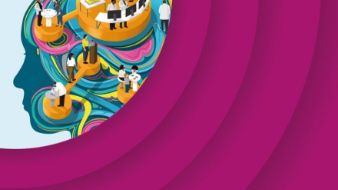 Re-thinking recognition: Science prizes for the modern world
This report is the result of an independent review of our recognition programmes. Our aim in commissioning this review was to ensure that our recognition portfolio continues to deliver the maximum impact for chemical scientists, chemistry and society.
Share