2020 Norman Heatley Award Winner
Professor Andrew Baldwin, University of Oxford

---
Awarded for the development and application of chemical methods for understanding the biology of membraneless organelles.
---
Professor Baldwin's work includes the study of different types of large protein assemblies, or 'aggregates'. One of these aggregates is 'bad' in the sense that it is linked to disease and the other is 'good' as it dictates normal cellular function. Protein aggregation involves studying systems that start off as individuals that stick together and end up with clusters of indefinite size. Both systems are immensely challenging targets for experimental and theoretical analyses. Neurodegenerative disorders and dementias are associated with proteins aggregating and forming 'amyloid fibrils' in the brain.
The research team is focused on membraneless organelles – protein aggregates that form in all of our cells at different times to do a wide range of biochemical duties. Their work tells us that the mechanisms by which both of these processes occur follows straightforward principles of physical chemistry and shows membraneless cells can create small patches of organic solvent inside cells. This has allowed the team to discover that organisms, whenever they need to, can behave a little bit like organic chemists and create patches of solvent suspended inside cells with carefully designed properties.
Year
Name
Institution
Citation
2019

Professor Justin Benesch
University of Oxford
Awarded for developing physicochemical approaches to deliver quantitative insight into molecular chaperones in health and disease.
2018
Professor Andrew Dove
University of Birmingham
Awarded for seminal contributions to the chemistry-biology interface through the design and study of novel degradable biomaterials for medical applications.
2017
Dr Mark Howarth
University of Oxford
Awarded for the creation of a new family of irreversible protein interactions, with wide ranging application, through engineering genetically-encoded peptides.
2016
Professor Andrew Wilson
University of Leeds
Awarded for the development of methods to interrogate and manipulate protein-protein interactions using biomimetic approaches.
2015
Professor Mark Wallace
University of Oxford
Awarded for his distinguished work in the area of artificial lipid bilayers, creating a new way of studying membrane proteins.
2014
Dr Edward Tate
Imperial College London
Awarded for his contributions to the area of antimalarial drug discovery and for pioneering the application of chemical proteomics and its implementation in the identification
of novel therapeutic targets.
2013

Professor Rein Ulijn
University of Strathclyde
Awarded for his pioneering work on combining biocatalysis and biomolecular self-assembly in the design of molecular materials including approaches to nanofabrication, enzyme responsive materials and minimal biomolecular self-assembly.
2012

Dr Judy Hirst
The Medical Research Council Mitochondrial Biology Unit, Cambridge
Awarded for her work as one of the leading international experts on the chemistry of mitochondrial electron transport enzymes.
2011

David Spring
University of Cambridge
Awarded for your work on diversity generation in organic synthesis and its application to the discovery of novel bioactive compounds including chemical probes.
2010

Molly Stevens
Imperial College London
Awarded for her pioneering work on tissue engineering and regeneration that combines research skills at the interface of biology, chemistry, engineering and pharmaceutical sciences.
2009

Ben Davis
University of Oxford
Awarded for his outstanding and innovative contributions to protein-carbohydrate chemical biology.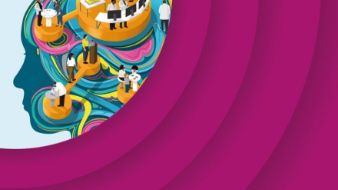 Re-thinking recognition: Science prizes for the modern world
This report is the result of an independent review of our recognition programmes. Our aim in commissioning this review was to ensure that our recognition portfolio continues to deliver the maximum impact for chemical scientists, chemistry and society.
Share