2023 Chemistry Biology Interface mid-career Prize: Jeremy Knowles Award Winner
Professor Akane Kawamura, Newcastle University

---
Awarded for the development and application of cutting-edge technologies and chemical probes to study and modulate therapeutically important biological processes.
---
Professor Akane Kawamura works at the interface between chemistry, biology and medicine. Her research focuses on understanding the molecular mechanisms of enzymes and proteins that are linked to diseases, such as cancer, and developing chemical tools to study and modulate their function.
Akane's group employs a variety of biochemical, biophysical and cell-based methods, alongside the development of peptide and small molecule based chemical tools. Her group has a particular interest in proteins that regulate epigenetic modifications on histones and DNA to improve our understanding of their mechanisms and how they influence the expression of genes in cancer. Her group also works on tackling challenging protein-protein interactions of biomedical importance, including cancer targets, chemokine signalling and inflammation.
| | | | |
| --- | --- | --- | --- |
| Year | Name | Institution | Citation |
| 2022 | Professor Claire Eyers FRSC | University of Liverpool | Awarded for the development and application of novel mass spectrometry-based analytical strategies to discover, identify and quantify dynamic biomolecular post-translational modifications. |
| 2021 | Professor Carmen Galan | University of Bristol | Awarded for the development of bioinspired and transformative synthetic probes and their application to the targeting and regulation of cellular processes in both mammalian and plant cells. |
| 2020 | Professor Norberto Lopes | University of São Paulo | Awarded for pioneering analytical and polyomic studies that inform chemical ecology and natural product modes of action. |
| 2019 | Professor Benjamin F Cravatt | The Scripps Research Institute | Awarded for the pioneering development and application of activity-based protein profiling technology. |
| 2018 | Professor Christopher Chang | University of California, Berkeley | Awarded for foundational contributions in advancing our understanding of signalling roles for redox and metal species in living systems. |
| 2017 | Professor R. Scott Prosser | University of Toronto | Awarded for the successful application of fluorine and multinuclear NMR to understand conformational dynamics and allostery in enzymes and G-protein coupled receptors. |
| 2016 | Dr Jeffery Kelly | The Scripps Research Institute | Awarded for delineating the mechanism of transthyretin aggregation causing neurodegeneration, and for the discovery of a drug that slows the underlying aetiology of a human amyloid disease. |
| 2015 | Professor Herman Overkleeft | Leiden University | Awarded for his innovative and insightful development of activity-based protein probes for the imaging and identification of enzymes in health and disease. |
| 2014 | Professor Gurdyal Besra | University of Birmingham | Awarded for his contributions to our understanding of the basic chemistry and biochemistry of the cell wall of Mycobacterium tuberculosis, and his ground-breaking work in the area of tuberculosis T-cell antigens and the CD1 antigen presentation pathway. |
| 2013 | Professor Ronald T Raines | University of Wisconsin-Madison | Awarded for his work illuminating the catalytic mechanism of ribonuclease A, the subsequent transformation of this enzyme into a potent anti-cancer agent and for identifying n to pi star interactions as previously unrecognized forces that stabilize proteins. |
| 2012 | Professor Thomas Muir | Princeton University | Awarded for pioneering methods that allow polypeptides to be ligated through a normal peptide bond. These advances open up the world of proteins to the tools of organic chemistry by allowing the insertion of unnatural amino acids anywhere into proteins. |
| 2011 | Christopher Schofield | University of Oxford | Awarded for his work on determining the structure and function of human oxygenases of chemical and biomedical importance. |
| 2010 | Wilfred van der Donk | University of Illinois at Urbana-Champaign | Awarded for his interdisciplinary work on the discovery and development of new antibiotics, the mechanism of fatty acid oxidation by cyclooxygenase and lipoxygenases and the development of new biocatalysts for use in the pharmaceutical industry. |
| 2009 | James Naismith | University of St Andrews | Awarded for his outstanding applications of protein crystallography in the study of enzyme reaction mechanisms. |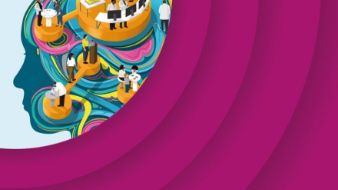 Re-thinking recognition: Science prizes for the modern world
This report is the result of an independent review of our recognition programmes. Our aim in commissioning this review was to ensure that our recognition portfolio continues to deliver the maximum impact for chemical scientists, chemistry and society.
Share