2020 Khorana Prize Winner
Professor Bonnie Ann Wallace, Birkbeck, University of London

---
Awarded for the pioneering development of biophysical methods and bioinformatics tools to enable the characterisation of ion channel-drug molecule complexes.
---
Professor Wallace's work has included both experimental and computational studies on membrane proteins, focusing recently on voltage-gated sodium channels, which are responsible for electrical signalling in excitable tissues. Mutations in these channels cause a wide range of neurological and cardiovascular diseases, so knowledge of the relationship between their structures and function provides an important key for developing treatments for such diseases as epilepsy and chronic pain.
Professor Wallace's lab was the first to determine the three-dimensional (crystal) structure of an open, active, full-length sodium channel, and to identify the locations of the three sodium ions within the channel selectivity filter, and the features that define their unique specificity for sodium versus other types of ions. This information is helping guide the development of new pharmaceutical drugs.
| | | | |
| --- | --- | --- | --- |
| Year | Name | Institution | Citation |
| 2018 | Professor Craig Crews | Yale University | Awarded for pioneering contributions to the field of controlled proteostasis, including the development of the proteasome inhibitor carfilzomib/KyprolisTM and the PROTAC protein-degrading technology. |
| 2016 | Professor David Lilley | University of Dundee | Awarded for pioneering research on branched nucleic acids, including the elucidation of the structure and mechanism of DNA junction-resolving enzymes and catalytic RNA molecules. |
| 2014 | Professor Gideon Davies | University of York | Awarded for his seminal and lasting contributions to our understanding of carbohydrate enzymology, particularly in his pioneering work on conformational analysis of enzyme action. |
| 2012 | Professor Lewis Kay | University of Toronto | Awarded for the development of modern NMR spectroscopy for studies of biomolecular structure, dynamics and function including applications to supra-molecular machines and excited protein conformations that play critical roles in biochemical processes. |
| 2010 | Christopher Dobson | University of Cambridge | Awarded for his outstanding contributions to the study of the structure and properties of biological molecules, especially proteins, and their relationship to biological evolution and disease. |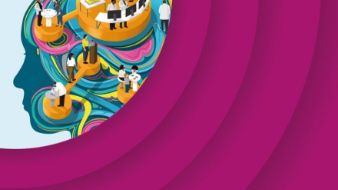 Re-thinking recognition: Science prizes for the modern world
This report is the result of an independent review of our recognition programmes. Our aim in commissioning this review was to ensure that our recognition portfolio continues to deliver the maximum impact for chemical scientists, chemistry and society.
Share