2021 Creativity in Industry Prize Winner
Dr Sarah Skerratt, MSD

---
For innovation in aspects of medicinal chemistry and strategic leadership in drug discovery method development.
---
Diseases are often caused by proteins in the body that are not functioning in the way that they should. Once the proteins that are causing disease are identified, Dr Skerratt works with a team of scientists that design and synthesise molecules that seek to restore normal function or 'switch off' the effects of the protein that is causing unwanted effects. This is a painstaking process, requiring innovation and resilience, and involves scientists from many different backgrounds working together.
Sarah works with her team at the London Discovery Centre to deliver therapies to patients that are safe and effective and make a real difference to people's lives.
| | | | |
| --- | --- | --- | --- |
| Year | Name | Institution | Citation |
| 2019 | Dr John L Casci | Johnson Matthey Plc | Awarded for world-class zeolite and catalysis design that has been applied at commercial scale with great impact in improving air quality. |
| 2017 | Dr Glenn Sunley | BP Chemicals Ltd | Awarded for fundamental studies of new transition metal and zeolite catalysed chemical technologies and for their commercial exploitation. |
| 2015 | Dr Christopher Barnard | Johnson Matthey Technology Centre | Awarded for high impact research in the field of platinum group metal chemistry for catalytic and medicinal applications in industry. |
| 2013 | Dr Kenneth Lewtas | Infineum UK Ltd | Awarded for his skill in applying fundamental polymer science to industrially relevant systems, and transforming the results into profitable products. |
| 2011 | Dr John Clough | Syngenta | Awarded for creative contributions to natural product chemistry and their inspiration for the invention of new agrochemicals, most notably his pioneering strobilurin work which led directly to Azoxystrobin, the world's number one fungicide. |
| 2009 | Professor Iain McCulloch | Imperial College London | For outstanding scientific creativity and commercial achievements in the field of organic semiconducting electronics. |
| 2007 | Dr John Irven | Air Products | |
| 2006 | Patrick J Mulqueen | Jealotts Hill International Research Centre | For his innovative and technical contribution to the agrochemical field in the area of formulation science. |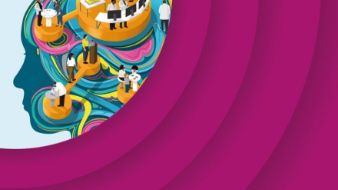 Re-thinking recognition: Science prizes for the modern world
This report is the result of an independent review of our recognition programmes. Our aim in commissioning this review was to ensure that our recognition portfolio continues to deliver the maximum impact for chemical scientists, chemistry and society.
Share