2023 Dalton mid-career Prize: Sir Geoffrey Wilkinson Prize Winner
Dr Adrian Chaplin, University of Warwick

---
Awarded for contributions to organometallic chemistry involving the imaginative use of pincer ligands.
---
Dr Chaplin's research is based on molecular compounds of the transition metals and understanding how they can be used in chemical synthesis. His research group are working on the activation and transformation of alkanes and nitrous oxide. These are abundant, but challenging, reagents to use in catalysis in an energy efficient manner. Methane and nitrous oxide are also potent greenhouse gases and their use in chemical manufacture is desirable from a remediation perspective.
| | | | |
| --- | --- | --- | --- |
| Year | Name | Institution | Citation |
| 2022 | Dr Michael Cowley MRSC | The University of Edinburgh | Awarded for advances in reactivity of and catalysis of aluminium compounds. |
| 2021 | Dr James Wilton-Ely | Imperial College London | Awarde for contributions to the application of metals in biological sensing and medical imaging. |
| 2020 | Professor Alan Goldman | Rutgers, The State University of New Jersey | Awarded for deep and scholarly insight into the mechanisms of organometallic reactions and the design of organometallic catalysts. |
| 2018 | Professor Polly Arnold | University of Edinburgh | Awarded for pioneering research on transuranic organometallic chemistry. |
| 2016 | Professor Guy Bertrand | University of California San Diego and CNRS | Awarded for his discovery of stable carbenes and their applications in organometallic synthesis and catalysis. |
| 2014 | Professor Tobin Marks | Northwestern University | Awarded for his pioneering work in organometallic chemistry, particularly with regard to catalysis, as well as his work in materials chemistry from molecular sources. |
| 2012 | Professor Geoffrey Cloke | University of Sussex | Awarded for his extensive and many facetted contributions to inorganic and organotransition metal chemistry. |
| 2010 | David Milstein | The Weizmann Institute of Science | Awarded for his outstanding research in homogeneous catalysis by metal complexes especially his development of pincer complexes for unprecedented catalytic transformations. |
| 2009/10 | Bruno Chaudret | Laboratoire de Chimie de Coordination, France | Awarded for recognition of his outstanding research on the synthesis of nanoparticles from organometallic precursors and for his studies of metal dihydrogen and related complexes. |
| 2007/08 | Professor Ernesto Carmona | University of Seville | Awarded for his outstanding contributions to the study and understanding of low-valent molybdenum and tungsten complexes including pioneering work on the coordination chemistry of carbon dioxide, the structural properties of main group metal organometallic and cyclopentadienyl compounds, the study of interactions between actinide organometallic compounds and carbon monoxide, and detailed mechanistic studies of the properties of late transition metal allyl compounds and their relevance to a range of catalytic reactions. |
| 2005/06 | Professor David J Cole-Hamilton | University of St Andrews | Awarded for his significant and innovative development of catalyses effected by transition metal complexes and for new and original insights concerning the mode of action of several of these systems. |
| 2003/04 | Professor Harry B Gray | California Institute of Technology | Awarded for his contributions to several areas of modern inorganic chemistry with special reference to the spectroscopy, photochemistry and electron-transfer mechanisms of metal coordination compounds and metal centres in proteins. |
| 2001/02 | Professor Richard R Schrock | Massachusetts Institute of Technology | Awarded or his outstanding creativity in the synthesis of organometallic compounds of the transition metals, especially those containing metal-carbon bonds, and their application as catalysts for olefin metathesis reactions. |
| 1999/00 | M L H Green | | |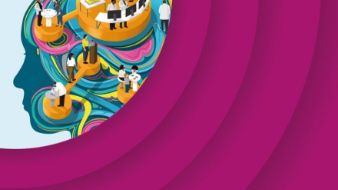 Re-thinking recognition: Science prizes for the modern world
This report is the result of an independent review of our recognition programmes. Our aim in commissioning this review was to ensure that our recognition portfolio continues to deliver the maximum impact for chemical scientists, chemistry and society.
Share