The Dalton Emerging Researcher Prize is for inorganic research chemists within two years of completion of their PhD.
Run annually
The winner receives £3000, a medal and a certificate
The winner will complete a UK lecture tour
The winner will be chosen by the Dalton Prize Committee
2023 Winner
2023 Dalton Emerging Researcher Prize Winner
Dr Josef Boronski, University of Oxford

---
For groundbreaking investigations into actinide-cyclobutadienyl chemistry, leading to the preparation of a σ-aromatic cluster featuring direct actinide-actinide bonding.
---
Browse all previous winners
Guidelines for Nominators
Guidelines for nominators
Nominations open 18 October.

Nominations close 18 January, 17:00 GMT.
Reference deadline 25 January, 17:00 GMT.

Only RSC members can nominate for this prize.
Nominees may NOT nominate themselves.
We will not consider nominations of deceased individuals.
Nominees can only be considered for one of our Research & Innovation Prizes in any given year. In a case where a nominee is nominated for more than one prize independently, RSC staff will ask the nominee which prize they would like to be considered for.
Individuals named in any of the following roles during the nomination and judging period are not eligible to nominate, be nominated or provide a reference:


Dalton Prize Committee members
RSC Subject Community Presidents
RSC Prize Committee members
Trustees of the Royal Society of Chemistry
Royal Society of Chemistry staff
The prize is open to nominees working in the UK or Ireland, or whose PhD degree is from an institution in the UK or Ireland.
Nominees should be within 2 years of completion of their PhD at the closing date for nominations. Consideration will also be given to those who have taken career breaks or followed different study paths. The Prize Committee have the discretion to consider any nomination for a different prize under their remit.
Assessment for this award will consider work completed during the nominee's PhD and not more than 5 years after the PhD's start day.
When nominating previous RSC prize winners, please remember that a person cannot be awarded twice for substantially the same body of work.
Nominees should only be nominated once for this prize in any given prize cycle. In cases where we receive more than one nomination for the same nominee, only one nomination will go forward to judging.
Starting from the 2023 cycle, unsuccessful nominations for this prize will automatically rollover to the next prize cycle, unless the nominee's circumstances have changed so as to make them ineligible, in relation to the eligibility criteria for the prize as outlined above. We encourage nominators to update their nomination between cycles when the nomination window is open. Nominations will be considered for two consecutive prize cycles.
To make a nomination, please use our online nominations system to submit the following information:
Your name, contact details, and membership number (please contact the RSC Membership team if you do not know your membership details) Your RSC membership must be confirmed at the point of nomination – it is not sufficient to have a membership application in process. The identity of nominators is not made known to our judging panels. The RSC reserves the right to amend nominations if necessary to ensure the anonymity of the nominator.
Your nominee's name and contact details.
An up to date CV for the nominee (no longer than one A4 side, 11pt text) which should include a summary of their education and career, and a maximum of 5 relevant publications or patents.
A short citation describing what the nominee should be awarded for. This must be no longer than 250 characters (including spaces) and no longer than one sentence.
A supporting statement (up to 750 words) addressing the selection criteria. Our guidance for nominators page has more information on writing this supporting statement.
A statement (up to 100 words) describing how your nominee has contributed more broadly to the scientific community. A list of possible examples is outlined in the 'selection criteria' tab.
The name and contact details of one referee. The referee might be the nominee's post-doc or PhD supervisor, line manager, project manager or mentor.

The reference should be a maximum of 750 words. Referees will be asked to state their relationship (if any) with the nominee and note any conflicts of interest.
All references must be submitted through the online system by the reference deadline, 25 January, 17:00 GMT. Nominations will not go forward to judging without a completed reference. Please ensure you submit your referee's details in plenty of time, to allow them sufficient opportunity to provide their reference.
As soon you submit your referee's details, they will receive an automated e-mail with a link to submit their reference. Please contact awards@rsc.org as soon as possible if you experience any issues with this.
It is the nominator's responsibility to ensure that the referee is aware of the nomination, that they should expect an e-mail invitation to submit their reference, and that they are aware of what is required to ensure that the reference is submitted before the deadline.
All referees will receive one e-mail reminder from RSC staff in the week before the reference deadline.

The RSC reserves the right to rescind any prize if there are reasonable grounds to do so. All nominators will be asked to confirm that to the best of their knowledge there is no impediment, relating to professional conduct, to their nominee receiving this prize. All prize winners will be asked to sign the RSC's Code of Conduct Declaration for Recognition.
Make a nomination
Selection Criteria and Judging Panel
Selection Criteria and Judging Panel
Our selection committees base their evaluations on the overall quality of relevant contributions and achievements by nominees, in relation to the selection criteria listed below.
The scientific content of any supporting publications, as described in the supporting statement, is much more important than publication metrics or the identity of the journal in which it is published.
The selection committee will consider the following aspects of nominations for this prize:
Originality of research
Impact of research
Quality of publications and/or patents and/or software
Innovation
Professional standing
Independence
Collaborations and teamwork
Other indicators of esteem indicated by the nominator/referee
In an instance where multiple nominees are judged equally meritorious in relation to the above criteria, judging panels have the flexibility to use information provided by the nominator on the nominee's broader contribution to the chemistry community as an additional criterion.
Examples of relevant contributions could include, but are not limited to:
Involvement with Royal Society of Chemistry member groups/networks
Teaching/demonstrating/mentoring
Service on committees
Leadership
Promotion of diversity and inclusion
Advocacy for chemistry
Public engagement and outreach
Dalton Prize Committee
Mike Ward, University of Warwick (Chair)
Rodolphe Clérac, Université Bordeaux
Michael Cowley, University of Edinburgh
Emily Flashman, University of Oxford
Nicholas Long, Imperial College London
Rebecca Melen, University of Cardiff
Shaikh Mobin, Indian Institute of Technology Indore
Anna Slater, University of Liverpool
History of the prize
History of the prize
Previously the Laurie Vergnano Award, then the Dalton Young Researchers Award, the Dalton Emerging Researcher Prize commemorates the chemist, physicist and meteorologist John Dalton.
Born in 1766 to a poor family in Cockermouth, Cumberland, Dalton received his education at a Quaker School where he later became a teacher. After two years teaching and a period of farming he left his village to first become an assistant, and then joint manager, at his cousin's school in Kendal. Whilst there he kept a meteorological diary spanning 15 years and also offered up solutions posed in the mathematical periodicals Ladies' Diary and Gentleman's Diary. His teaching years continued as he moved to Manchester in 1793 and then York in 1799, during which time he taught maths, natural philosophy and chemistry.
His academic contributions ranged from publishing Meteorological Observations and Essays in 1793, to discussing "Daltonism" (colour-blindness), and presenting significant papers entitled Experimental Essays focusing on gas expansion and changes of state. Dalton's most significant work, investigating the physical properties of gases, along with ideas from other chemists such as Lavoisier and Higgins, led to the development of modern atomic theory and the production of the first table of atomic weights.
Following election to the Manchester Literary and Philosophical Society in 1794, he contributed 116 memoirs including an explanation of volumetric analysis, became secretary in 1880 and finally President in 1817. His fellowships included the Royal Society, the Royal Society of Edinburgh and the French Academy of Scientists. Dalton died in 1844; however he showed his ever inquisitive spirit, asking for scientists to study his eyes after death to better understand his colour-blindness.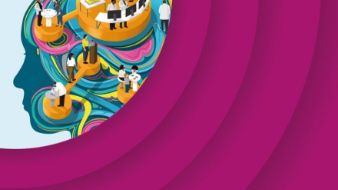 Re-thinking recognition: Science prizes for the modern world
This report is the result of an independent review of our recognition programmes. Our aim in commissioning this review was to ensure that our recognition portfolio continues to deliver the maximum impact for chemical scientists, chemistry and society.
Prizes
For any queries relating to our prizes programme, please contact Andrew Jeskins.
Tel:

+44 (0)1223 432418

Email:
Share