2023 Environment, Sustainability and Energy Early Career Prize Winner
Dr Joshua Makepeace, University of Birmingham

---
Awarded for advancing ammonia-based fuels and hydrogen storage through the use of metal amide and imide materials, ammonia synthesis and decomposition catalysts.
---
Dr Makepeace's research group are developing chemistry to store renewable electricity in a form that is available when and where it is needed. For example, this could be the design of new batteries that are safer and store more energy, or making catalysts which use hydrogen or ammonia as sustainable fuels. The group works with solid materials to understand how their composition and structure governs the way they operate. Everything they do is motivated by the transition to a sustainable energy system.
| | | | |
| --- | --- | --- | --- |
| Year | Name | Institution | Citation |
| 2022 | Dr Anabel Lanterna MRSC | The University of Nottingham | Awarded for innovative research on heterogeneous photocatalysis, pushing boundaries towards less expensive, light-responsive, reusable catalytic processes for sustainable chemistry. |
| 2021 | Dr Chiara Giorio | University of Cambridge | Awarded for research on the environmental fate of systemic pesticides, influencing global pesticide regulation for sustainable agriculture. |
| 2019 | Dr Federico Bella | Politecnico di Torino | Awarded for the inventive development of photoinduced polymerization strategies for solar cells and batteries using solvent- and catalyst-free processes. |
| 2017 | Professor Ning Yan | National University of Singapore | Awarded for innovative research on the valorization of wastes through rational catalyst design, including developments of a "waste shell biorefinery" and reductive lignin depolymerization. |
| 2015 | Professor Omar Farha | Northwestern University | Awarded for seminal contributions to the development of catalysis, storage and separations by metal-organic frameworks. |
| 2013 | Dr Rafael Luque | University of Cordoba | Awarded for his outstanding work in the multidisciplinary areas of nanomaterials, green chemistry and energy. |
| 2011 | Professor Mercedes Maroto-Valer | University of Nottingham | Awarded for her internationally recognised research at the interface between energy and the environment, in particular for her outstanding contributions in carbon capture and storage. |
| 2009 | Dr Charlotte Williams | Imperial College London | Awarded for her work on the synthesis of biodegradable polymers from renewable sources and development of polymers for use in photoelectric devices. |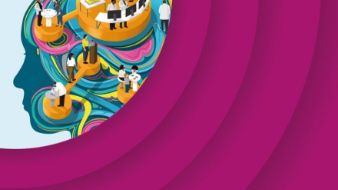 Re-thinking recognition: Science prizes for the modern world
This report is the result of an independent review of our recognition programmes. Our aim in commissioning this review was to ensure that our recognition portfolio continues to deliver the maximum impact for chemical scientists, chemistry and society.
Share