2023 Environment, Sustainability and Energy Horizon Prize: John Jeyes Prize Award Winner
Polarisation Photocatalysis
---
Awarded for the development of polarisation photocatalysis using spontaneous electric fields in polar materials to mitigate charge carrier recombination, promoting commercialisation of photocatalytic technology.
---
A team from RMIT University in Australia, working with worldwide collaborators, has pioneered a new field of manipulating polar materials as high-performance photocatalysts for water splitting, carbon dioxide reduction, and nitrogen fixation, denoted as 'Polarisation Photocatalysis'.
2023 Environment, Sustainability and Energy Horizon Prize: John Jeyes Prize Winner
Monash Ammonia Team
---
Awarded for the development of a highly selective electrochemical process for sustainable production of ammonia from nitrogen and renewable energy at close to ambient conditions, suitable for distributed production of fertilisers.
---
The Monash Ammonia team is a group of electrochemists who have discovered a process by which ammonia can be produced sustainably at near ambient pressures, using just renewable energy, nitrogen from the air, and room temperature water. The team is now working with spin-out company, Jupiter Ionics, to scale up the process.
| | | | |
| --- | --- | --- | --- |
| Year | Team Name | Intstitution | Citatition |
| 2022 | Sustainable methanol | Sustainable methanol production from carbon dioxide | Awarded for the discovery, fundamental understanding, and technical development of a novel catalytic technology for the recycling of carbon dioxide to produce sustainable methanol. |
| 2021 | Artificial Leaf team | Setting a benchmark for artificial leaf design | Awarded for successfully prototyping a solar-to-hydrocarbons reactor, achieving excellent performance and demonstrating a reliable benchmark for artificial leaf design. |
| 2021 | Power-to-peroxide: HPNow and friends | Engineering hydrogen peroxide for water treatment | Awarded for scientific and engineering breakthroughs that have enabled hydrogen peroxide synthesis to become a commercial and industrial reality. |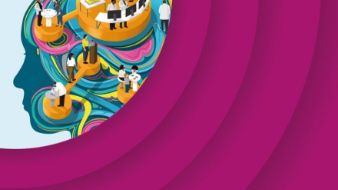 Re-thinking recognition: Science prizes for the modern world
This report is the result of an independent review of our recognition programmes. Our aim in commissioning this review was to ensure that our recognition portfolio continues to deliver the maximum impact for chemical scientists, chemistry and society.
Share