Nominations for this prize are now closed.
The Inclusion and Diversity Prize is awarded to recognise an individual or team's contribution and impact in promoting and improving the accessibility, inclusivity and diversity of the chemical science community.
Run annually
The winner receives £5000, a medal and a certificate, to be presented at a Royal Society of Chemistry event
Prize winners are chosen by the Inclusion and Diversity Prize Committee
2021 Winner
2021 Inclusion & Diversity Prize Winner
#BlackInChem
---
For the creation of a platform to amplify black voices, celebrate Black excellence in chemistry, and build a global community of black chemists and their allies.
---
Browse all previous winners
Guidelines for Nominators
Guidelines for nominators
Nominations open 12 November

Nominations close 18 January, 17:00 GMT
Both RSC members and non-members can nominate for this prize
Nominees may nominate themselves
Individuals named in any of the following roles during the nomination and judging period are not eligible to nominate or be nominated:


Inclusion and Diversity Prize Committee members
Division Presidents
Awards Working Group members
Trustees of the Royal Society of Chemistry
The prize is open to nominees based in the UK or internationally
Both individuals and teams can be nominated
There are no career stage restrictions associated with this prize
When nominating previous RSC prize or award winners, please remember that a person cannot be awarded twice for substantially the same body of work
To make a nomination, please use our online nominations system to submit the following information:
Your name and contact details
Your nominee's name(s) and contact details
For individual nominations only, an up to date CV for the nominee (no longer than one A4 side, 11pt text) which should include a summary of their education and career
A short citation describing what the nominee should be awarded for. This must be no longer than 250 characters (including spaces) and no longer than one sentence
A supporting statement (up to 750 words) addressing the selection criteria
The name and contact details of one referee. Please inform your referee of the nomination; the system will contact them as soon as their details are submitted. For a team nomination, the reference should be for the team as a whole.
References should be a maximum of 750 words. Referees will be asked to state their relationship (if any) with the nominee(s) and note any conflicts of interest
References must be submitted through the online system by the nomination deadline, 18 January, 17:00 GMT. Nominations will not go forward to judging without a completed reference. Please ensure you submit your referee's details on the system well in advance of this deadline, to allow them sufficient opportunity to provide their reference
The RSC reserves the right to rescind any prize if there are reasonable grounds to do so. All nominators will be asked to confirm that, to the best of their knowledge, their nominee's professional standing is such that there is no confirmed or potential impediment to them receiving this prize. All winners will be asked to sign the RSC's Code of Conduct Declaration for Recognition.
Make a nomination
Selection Criteria and Judging Panel
Selection Criteria and Judging Panel
Our selection committees base their evaluations primarily on the overall quality of relevant contributions made by nominees and not on quantitative measures.
The selection committee will consider the following aspects of all nominations for the Inclusion and Diversity Prize as appropriate:
Implementing initiatives to promote a more inclusive and diverse community
Championing diversity through leadership and new policies and/or through research
Extent of engagement with the intended audience
Originality and innovation
Impact (may be relevant to any audiences, including different age groups, career stages and sectors)
Inclusion and Diversity Prize Committee
Marina Resmini, Queen Mary University of London (Chair)
Alan Armstrong, Imperial College London
Jane Essex, University of Strathclyde
Deepa Khushalani, Tata Institute of Fundamental Research
Rhodri Owen, Swansea University
History of the prize
History of the prize
The Inclusion and Diversity Prize was first established in 2017 as a biennial Prize to recognise the work of individuals and teams in promoting and improving the accessibility, inclusivity and diversity of the chemical science community. The Prize became annual in 2021.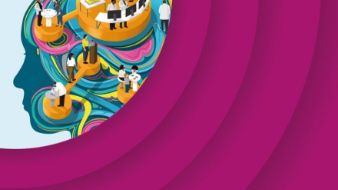 Re-thinking recognition: Science prizes for the modern world
This report is the result of an independent review of our recognition programmes. Our aim in commissioning this review was to ensure that our recognition portfolio continues to deliver the maximum impact for chemical scientists, chemistry and society.
Prizes
For any queries relating to our prizes programme, please contact Andrew Jeskins.
Tel:

+44 (0)1223 432418

Email:
Share