Nominations for this prize are now closed.
The Industry-Academia Collaboration Award recognises outstanding examples of teamwork in promoting innovation through industry-academia partnerships.
Runs annually
The winning team receives a trophy and certificates
The winners will be chosen by the Industry & Technology Division Prize Committee
2022 Winner
2022 Industry-Academia Collaboration Award Winner
The University of Edinburgh School of Chemistry & Sunamp Ltd
---
For the creation of a successful partnership that has led to the development and commercialisation of heat-storage technology using novel formulations of phase-change materials.
---
Browse all previous winners
Guidelines for Nominators
Guidelines for nominators
Nominations close 18 January, 17:00 GMT
Both RSC members and non-members can nominate for this prize
Nominees may nominate themselves
Individuals named in any of the following roles during the nomination and judging period are not eligible to nominate or be nominated:


Industry & Technology Division Prize Committee members
Division Presidents
RSC Prize Committee members
Trustees of the Royal Society of Chemistry
Royal Society of Chemistry staff
The prize is open to teams based in the UK or Ireland only
The prize is open to teams of any size working on a collaborative project between industry and academia. The project may be a discrete part of a larger, ongoing industrial programme, or stand alone.
To make a nomination, please use our online nominations system to submit the following information:
Your name and contact details. The identity of nominators is not made known to our judging panels.
Details of your nominated team, including details of an individual who can act as a lead contact.
A short citation describing what the team should be awarded for. This must be no longer than 250 characters (including spaces) and no longer than one sentence.
A supporting statement (up to 750 words) addressing the selection criteria. There is no requirement for detailed technical or commercial data to be provided. Our guidance for nominators page has more information on writing this supporting statement.
References are not required for this prize and will not be accepted.
The RSC reserves the right to rescind any prize if there are reasonable grounds to do so. All nominators will be asked to confirm that, to the best of their knowledge, their nominee's professional standing is such that there is no confirmed or potential impediment to them receiving this prize. All winners will be asked to sign the RSC's Code of Conduct Declaration for Recognition.
Make a nomination
Selection Criteria and Judging Panel
Selection Criteria and Judging Panel
Our selection committees base their evaluations on the overall quality of relevant contributions and achievements by nominees, in relation to the selection criteria listed below.
The scientific content of any supporting publications, as described in the supporting statement, is much more important than publication metrics or the identity of the journal in which it is published.
The selection committee will consider the following aspects of nominations for this prize:
Scope of collaboration - the rationale for the work carried out in partnership and the contributions made by each party.
Scale - the scale of efforts in terms of time and size of the team.
Achievements and impact - the achievements and the technical, environmental, social or monetary benefits arising from the work.
Industry and Technology Division Prize Committee
Roy Sandbach, Newcastle University (Chair)
Geetha Srinivasan, Petronas
Jacquin Wilford-Brown, AkzoNobel (Retired)
Mark Gronnow, Biorenewables Development Centre
History of the prize
History of the prize
The Industry-Academia Collaboration Award was created in 2004 as the Teamwork in Innovation Award. It was renamed in 2017.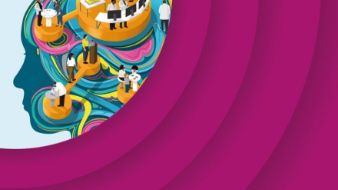 Re-thinking recognition: Science prizes for the modern world
This report is the result of an independent review of our recognition programmes. Our aim in commissioning this review was to ensure that our recognition portfolio continues to deliver the maximum impact for chemical scientists, chemistry and society.
Prizes
For any queries relating to our prizes programme, please contact Andrew Jeskins.
Tel:

+44 (0)1223 432418

Email:
Share