2022 Industry-Academia Collaboration Award Winner
The University of Edinburgh School of Chemistry & Sunamp Ltd
---
Awarded for the creation of a successful partnership that has led to the development and commercialisation of heat-storage technology using novel formulations of phase-change materials.
---
This successful collaboration has enabled Sunamp Ltd to bring to market the world's first commercially viable residential heat batteries, which efficiently store and reproducibly release heat on demand. The core component of heat-battery technology is a phase-change material (PCM) that absorbs heat on melting and releases it on freezing. Collaborative research has succeeded in overcoming two of the main problems associated with many PCMs: sub-cooling and phase separation, both of which prevent long-term, reproducible thermal cycling. This has resulted in the development of new PCM formulations that have set the international standard for cycling stability and allowed Sunamp to develop world-leading heat batteries.
| | | | |
| --- | --- | --- | --- |
| Year | Name | Institution | Citation |
| 2021 | University of Strathclyde and GSK | | Awarded for the creation of a sustained partnership which has driven a culture of research and training excellence, and created a flow of skilled personnel to enhance capabilities within the sector. |
| 2020 | The DISTINCTIVE Consortium | | Awarded for the delivery of research that addressed challenges associated with the continuing safe storage and disposal of radioactive legacy nuclear waste. |
| 2019 | SCG-Oxford Centre of Excellence in Chemistry | SCG and University of Oxford | Awarded for creating a unique and long-standing collaboration bringing benefits to chemical science. |
| 2018 | Project Pelican | BP Sunbury and University of Birmingham | For the invention and development of a new class of temperature responsive zwitter-ionic polymers for enhanced oil recovery. |
| 2017 | Gold VCM | Cardiff University & Johnson Matthey | Awarded for the development of a new catalyst formulation for vinyl chloride monomer production, replacing the existing 50 year old technology. |
| 2016 | GlaxoSmithKline & University of Edinburgh | | For the outstanding collaboration between industry and academia to discover medicines for treatment of acute pancreatitis. |
| 2015 | Procter & Gamble and Durham University Partnership | | Awarded for their multidisciplinary, collaborative and high-impact research leading to product innovation. |
| 2014 | The Quill Research Centre | University of Belfast | For the teamwork leading to the development and commercialisation of an innovative technology for mercury removal from natural gas. |
| 2013 | Not awarded | | |
| 2012 | Biostatus Ltd & University of Bradford | | For worldwide exploitation and impact of novel fluorescent molecular probes and cell detection technologies in drug discovery, clinical diagnostics & the life sciences. |
| 2011 | The Institute of Cancer Research, Abiraterone Discovery and Clinical Development Team | | In recognition of their exemplary teamwork and scientific innovation that took abiraterone from idea to successful multicentre Phase III clinical trials for the treatment of prostate cancer. |
| 2010 | Pfizer Global Research & Development | | For developing e-notebook technology into a seamless, efficient and easy-to-use format for sharing. |
| 2009 | Perfect 10 Hair Colour | Procter and Gamble | For the development of the Perfect 10 hair product through teamwork and collaborations within and outside the company. |
| 2008 | Not awarded | | |
| 2007 | Dow Corning Ltd and Loughborough University | | Distinguished for their innovative approach both technical and commercial; moving the company into new markets from a chemical supplier to producers of finished goods. |
| 2006 | Prosonix Ltd | | Distinguished for the company's work with Bath University developing SAX technology for the manufacture of micro and nano-crystalline pharmaceutical ingredients and drug formation. |
| 2005 | Epichem Ltd and University of Liverpool | | Distinguished for its development and commercialisation of precursors and processes used in integrated circuit manufacture for the semiconductor, electronic and optoelectronic industries. |
| 2004 | Merck Chemicals Ltd. | | |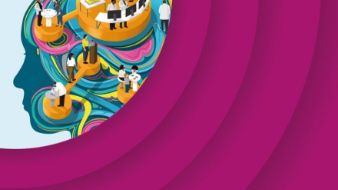 Re-thinking recognition: Science prizes for the modern world
This report is the result of an independent review of our recognition programmes. Our aim in commissioning this review was to ensure that our recognition portfolio continues to deliver the maximum impact for chemical scientists, chemistry and society.
Share