Nominations for this prize are now closed.
Our Inspirational Committee Awards recognise member networks committees that have initiated novel activities or approaches in order to engage or provide services for their communities.
This should include initiatives to make the committee or events more inclusive to engage new members, an activity which has had a significant demonstrable impact in the community or other novel/significant activity which demonstrably supports our wider strategy.
These awards only recognise activities undertaken under the auspices of our member-led networks (normally Local Sections, Interest Groups, Division Regions and Early Career Network).
Run annually
A maximum of three awards can be made each year
Winners receive a trophy
2022 Winners
2022 Inspirational Committee Award Winner
RSC Molecular Spectroscopy Group
---
For the successful transition of their programme to run online during the Covid-19 pandemic.
---
2022 Inspirational Committee Award Winner
RSC South India Local Section
---
For the creation and development of a diverse programme for their community in South India.
---
Browse all previous winners
Guidelines for Nominators
Guidelines for nominators
Nominations open 18 October.

Nominations close 18 January, 17:00 GMT
Nominee eligibility
This award is only open to the committees of current Royal Society of Chemistry member networks (normally Local Sections, Interest Groups, Division Regions).
Only committees of our member-led networks shall be eligible for this award. Governance boards and committees and ad-hoc groups shall not normally be eligible to receive the award.
Restrictions
A committee can normally only receive this award once. Consideration will be given to nominations for previous winners for previously unrecognised activities, or if there have been significant developments of a previously recognised activity.
Nominator criteria
Any current member of the Royal Society of Chemistry may submit nominations for this award.
Staff and non-members of the RSC are not permitted to submit, second or support nominations for this award.
All nominations must include the names and membership numbers of a proposer and seconder.
Nominations will be invited from the Board of Trustees, members of all Community Councils and the officers of our member networks.
Nominations from members of the nominated committee are permitted for this award.
The RSC reserves the right to rescind any prize if there are reasonable grounds to do so. All nominators will be asked to confirm that to the best of their knowledge there is no impediment, relating to professional conduct, to their nominee receiving this prize. All prize winners will be asked to sign the RSC's Code of Conduct Declaration for Recognition.
Make a nomination
Selection Criteria and Judging Panel
Selection Criteria and Judging Panel
Selection criteria
Download sample citation - Inspirational Committee Award
All nominations must be supported by a citation which demonstrates how the activities of the committee relate to the purpose of this award.
An excellent citation might include:
Details of the novel activity or approach for which the committee should receive recognition.
Details of how this activity or approach improved the inclusivity of the committee or activity.
Details of the impact on the community and committee of their activities.
Judging process
The Member Networks Committee will convene a panel to make recommendations to the Committee. If a conflict of interest arises then the panel member will be replaced.
Due consideration will be given to the engagement of the nominated committee with our standard governance requirements. The final decision will sit with the Chair of the panel.
History of the prize
History of the prize
Our Inspirational Member Awards and Inspirational Committee Awards were launched in 2015, to recognise the contributions of individual members and member network committees who are instrumental in driving new ideas and approaches to support our community.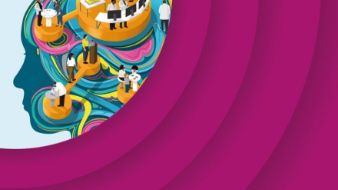 Re-thinking recognition: Science prizes for the modern world
This report is the result of an independent review of our recognition programmes. Our aim in commissioning this review was to ensure that our recognition portfolio continues to deliver the maximum impact for chemical scientists, chemistry and society.
Prizes
For any queries relating to our prizes programme, please contact Andrew Jeskins.
Tel:

+44 (0)1223 432418

Email:
Share