Nominations for this prize are now closed.
Our Inspirational Member Awards recognise the contribution of individual members who, through our member networks, have been instrumental in introducing and driving new ideas and approaches to support the full breadth of our community.
These awards recognise activities undertaken under the auspices of our member-led networks (normally Local Sections, Interest Groups, Division Regions and Early Career Network).
Run annually
A maximum of five awards can be made each year
Winners receive a trophy
Guidelines for Nominators
Guidelines for nominators
Nominations open 12 November

Nominations close 18 January, 17:00 GMT
Nominations must be made by completion of the nomination form (see below) and must be received by the above deadline.
Nominations should be submitted by e-mail to the RSC Member Networks team (Networks@rsc.org)
Nominee eligibility
This award is only open to current members of the Royal Society of Chemistry.
Honorary or permanent officers of the Royal Society of Chemistry, Trustees and members of the Member Communities Board shall not normally be eligible to receive the Award whilst in office.
Non-members and past members of the Royal Society of Chemistry are not eligible for this award.
Self-nominations will not be accepted for this award.
Restrictions
It is not possible for a member to be awarded this award and the Award for Exceptional Service in the same year.
Nominators should not submit nominations for the same individual for both awards in a single year.
An individual can normally only receive this award once. Consideration will be given to nominations for previous winners for previously unrecognised activities.
Nominator criteria
Any current member of the Royal Society of Chemistry may submit nominations for this award.
Staff and non-members of the RSC are not permitted to submit nominations for this award.
All nominations must include the names and membership numbers of a proposer and seconder.
Nominations will be invited from the Board of Trustees, members of all Division Councils and the officers of our member networks.
The RSC reserves the right to rescind any prize if there are reasonable grounds to do so. All nominators will be asked to confirm that, to the best of their knowledge, their nominee's professional standing is such that there is no confirmed or potential impediment to them receiving this prize. All winners will be asked to sign the RSC's Code of Conduct Declaration for Recognition.
Download nomination form
Selection Criteria and Judging Panel
Selection Criteria and Judging Panel
Selection criteria
Download sample citation - Inspirational Member Award
All nominations must be supported by a citation which demonstrates how the activities of the individual relate to the purpose of the award.
An excellent citation could include:
Details of how the nominee was personally responsible for driving forward a new idea/approach
Details of how the nominee engaged others in their activities
Details of the impact on the community and committee of their activities
Details of how the nominee has impacted the future of the network
Citations should not include references to academic achievements or paid work, voluntary work for other organisations or to length of service. While we value the roles that members hold through other organisations and within their communities, this award is established to recognise the volunteering contribution made to the RSC. As such, we do not/will not consider the contributions of roles such as school governor etc. as part of the judging process.
Judging process
The Member Networks Committee will convene a panel to make recommendations to the Committee. If a conflict of interest arises then the panel member will be replaced. The final decision will sit with the Chair of the panel.
History of the prize
History of the prize
Our Inspirational Member Awards and Inspirational Committee Awards were launched in 2015, to recognise the contributions of individual members and member network committees who are instrumental in driving new ideas and approaches to support our community.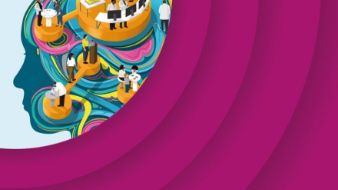 Re-thinking recognition: Science prizes for the modern world
This report is the result of an independent review of our recognition programmes. Our aim in commissioning this review was to ensure that our recognition portfolio continues to deliver the maximum impact for chemical scientists, chemistry and society.
Prizes
For any queries relating to our prizes programme, please contact Andrew Jeskins.
Tel:

+44 (0)1223 432418

Email:
Share