2023 Materials Chemistry mid-career Prize: Peter Day Prize Winner
Professor Sohini Kar-Narayan, University of Cambridge

---
Awarded for advancing research in functional polymers and nanocomposites, and their application in energy, sensing and biomedicine using microscale additive manufacturing.
---
Professor Kar-Narayan's research group are developing new materials and technologies that will have a broad impact on how healthcare is administered around the world. They have developed novel polymeric materials that can convert ambient vibrations and waste heat in the environment into electrical energy to power autonomous, wearable health monitoring devices. Sohini has worked closely with clinicians and surgeons to offer sensor-based solutions that can significantly improve patient outcomes. And her group have been developing novel point-of-care microfluidic devices to speed up diagnostics and drug screening.
| | | | |
| --- | --- | --- | --- |
| Year | Name | Institution | Citation |
| 2022 | Professor Andrew Beale FRSC | University College London | Awarded for the development of novel methodologies using bright light sources to identify active species in catalysis and energy storage. |
| 2021 | Professor Andrew Goodwin | University of Oxford | Awarded for studies of structural complexity in framework materials. |
| 2020 | Professor Martin Heeney | Imperial College London | Awarded for pioneering contributions to solution processed organic semiconductors, particularly heavy main group containing polymers, and their device applications. |
| 2019 | Professor Derek Sinclair | University of Sheffield | Awarded for the application of impedance spectroscopy to understanding the defect chemistry and functional properties of oxides. |
| 2018 | Professor Peter Skabara | University of Glasgow | Awarded for the synthesis of novel organic semiconductors, especially monodisperse macromolecules for photonic applications. |
| 2017 | Professor Saiful Islam | University of Bath | Awarded for his contributions to the fundamental understanding of new solid-state materials for perovskite solar cells and electrocatalysts through the application of computational methods. |
| 2016 | Professor Ian Hamley | University of Reading | Awarded for advances in understanding the self-assembly and nanostructures of block copolymers, and the development of important amyloid-related biomaterials. |
| 2015 | Professor Russell Morris | University of St Andrews | Awarded for his pioneering work on the chemistry of porous solids, especially his discovery of the Assembly-Disassembly-Organisation-Reorganisation route to zeolite synthesis. |
| 2014 | Professor Duncan W. Bruce | University of York | Awarded for his numerous pioneering contributions in soft materials, including transition metal based liquid crystals, ionic liquid crystals, materials applications of halogen bonding, and mesoscopic luminescent materials. |
| 2013 | Professor J. Paul Attfield | University of Edinburgh | Awarded for outstanding discoveries of novel electronic states and structural properties in inorganic materials, notably transition metal compounds. |
| 2012 | Professor Ian Manners | University of Bristol | Awarded for his pioneering contributions to functional metal-containing polymers, block copolymer assembly, and crystallisation-driven living self-assembly processes. |
| 2011 | Paul McMillan | University College London | Awarded for leading the development of new directions in solid state chemistry and materials research under high pressure conditions. |
| 2010 | Steve Armes | University of Sheffield | Awarded for his outstanding and sustained contributions in soft matter, in particular the fields of controlled block copolymer synthesis and their applications in colloidal nanoparticles. |
| 2009 | Paul O'Brien | University of Manchester | Awarded for his work on the preparation of precursors for semiconductor thin films and nanoparticles. |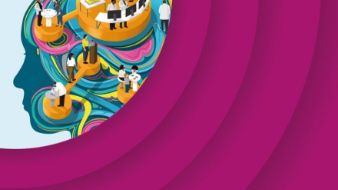 Re-thinking recognition: Science prizes for the modern world
This report is the result of an independent review of our recognition programmes. Our aim in commissioning this review was to ensure that our recognition portfolio continues to deliver the maximum impact for chemical scientists, chemistry and society.
Share