2021 Materials Chemistry Division open award: De Gennes Prize Winner
Professor Chad Mirkin, Northwestern University

---
Awarded for contributions to supramolecular chemistry and nanoscience, in particular the invention and development of methods for nanolithography, high-area rapid printing, and photocontrol in nanoparticle synthesis.
---
Dr Mirkin's research group focuses on developing methods for controlling the architecture of molecules and materials on the 1–100 nm length scale (the nanoscale), with the aim of understanding their fundamental properties, and utilising these structures to develop novel tools that often outperform the state-of-the-art in the areas of chemical and biological sensing, gene regulation, immunotherapy, lithography, catalysis, optics, and advanced manufacturing, as well as energy generation, storage, and conversion.
| | | | |
| --- | --- | --- | --- |
| Year | Name | Institution | Citation |
| 2019 | Professor Eugenia Kumacheva | University of Toronto | Awarded for the design of soft and self-assembled new materials with biomedical applications. |
| 2017 | Professor Ian Manners | University of Bristol | Awarded for his pioneering work in the development of living, crystallisation-driven, self-assembly methods for the preparation of functional and complex micelles. |
| 2015 | Professor Mercouri Kanatzidis | Northwestern University | Awarded for his development of novel chalcogenide and related materials that are useful in energy conversion and environmental remediation schemes. |
| 2013 | Professor Susumu Kitagawa | Kyoto University | Awarded for his creative development of advanced functional porous materials through innovative coordination chemistry. |
| 2011 | Steve Mann | University of Bristol | Awarded for pioneering chemical research in the study of bioinorganic materials biomineralization, biomimetic materials and hybrid nanomaterials based on integrated inorganic/organic constructs. |
| 2009 | Matthew Rosseinsky | University of Liverpool | Awarded for his outstanding and diverse contributions to the materials chemistry of solids. |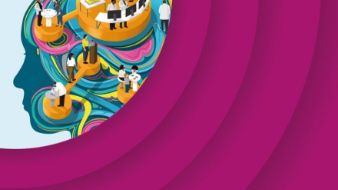 Re-thinking recognition: Science prizes for the modern world
This report is the result of an independent review of our recognition programmes. Our aim in commissioning this review was to ensure that our recognition portfolio continues to deliver the maximum impact for chemical scientists, chemistry and society.
Share