2022 John B Goodenough Award Winner
Professor J. Paul Attfield, The University of Edinburgh

---
Awarded for transformative discoveries of new materials from high pressure synthesis and of novel electronic phenomena in solids.
---
Professor Attfield's research is increasing our understanding of the electronic phenomena present in solids. He uses high pressures and temperatures to create new materials with interesting electronic and magnetic properties. These new materials might have potential for use in information technology hardware.
| | | | |
| --- | --- | --- | --- |
| Year | Name | Institution | Citation |
| 2019 | Professor Clare Grey | University of Cambridge | Awarded for pioneering and innovative uses of magnetic resonance methods to study structure and dynamics in electrochemical devices. |
| 2017 | Professor Stephen Elliott | University of Cambridge | Awarded for his distinguished contributions to the science of disordered materials when applied to chalcogenide glasses and phase-change materials for industry. |
| 2015 | Professor William David | ISIS Facility and University of Oxford | Awarded for his development of new theoretical and experimental approaches to powder diffraction and his contributions to the understanding of structure-property relationships in important solid-state materials. |
| 2013 | Professor Anthony West | University of Sheffield | Awarded for outstanding contributions to our understanding ofstructure-composition-property relationships in oxide-based materials, and their application in solid state devices, and for his preeminent role in promoting materials chemistry. |
| 2011 | Andrew Holmes | University of Melbourne | Awarded for his groundbreaking contributions to our understanding of the synthesis, properties and practical device-applications of polymeric materials for optoelectronics and for harvesting energy from light. |
| 2009 | David Sherrington | University of Strathclyde | Awarded for his multivarious contributions to the materials chemistry of polymers in particular for control of porosity, synthetic routes to branched vinyl polymers and for polymer supported catalysts. |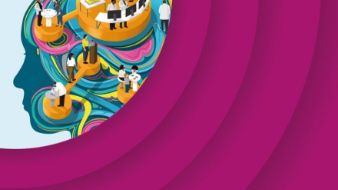 Re-thinking recognition: Science prizes for the modern world
This report is the result of an independent review of our recognition programmes. Our aim in commissioning this review was to ensure that our recognition portfolio continues to deliver the maximum impact for chemical scientists, chemistry and society.
Share