2019 John B Goodenough Award Winner
Professor Clare Grey, University of Cambridge

---
Awarded for pioneering and innovative uses of magnetic resonance methods to study structure and dynamics in electrochemical devices.
---
Clare P. Grey, FRS is the Geoffrey Moorhouse-Gibson Professor of Chemistry at Cambridge University and a Fellow of Pembroke College Cambridge. She received a BA and D. Phil. (1991) in Chemistry from the University of Oxford. After post-doctoral fellowships in the Netherlands and at DuPont CR&D in Wilmington, DE, joined the faculty at Stony Brook University (SBU) as an Assistant (1994), Associate (1997) and then Full Professor (2001-2015). She moved to Cambridge in 2009, maintaining an adjunct position at SBU. She was the director of the Northeastern Chemical Energy Storage Center, a Department of Energy, Energy Frontier Research Center (2009-2010) and Associate director (2011-2014). She is currently the director of the EPSRC Centre for Advanced Materials for Integrated Energy Systems (CAM-IES).
Her recent honours and awards include the 2011 Royal Society Kavli Lecture and Medal for work relating to the Environment/Energy, Honorary PhD Degrees from the Universities of Orleans (2012) and Lancaster (2013), the Gunther Laukien Award from the Experimental NMR Conference (2013), the Research Award from the International Battery Association (2013), the Royal Society Davy Award (2014), the Arfvedson-Schlenk-Preis from the German Chemical Society (2015), the Société Chimique de France, French-British Prize (2017), the Solid State Ionics Galvani-Nernst-Wagner Mid-Career Award (2017), a Royal Society Research Professorship (2018), the Sacconi Medal from the Italian Chemical Society (2018) and the Eastern Analytical Symposium Award for Outstanding Achievements in Magnetic Resonance (2018). She is a foreign member of the American Academy of Arts and Sciences (2017), a Fellow of the Electrochemical Society (2017) and a member of Academia Europa (2017-).
Her current research interests include the use of solid state NMR and diffraction-based methods to determine structure-function relationships in materials for energy storage (batteries and supercapacitors), conversion (fuel cells) and carbon capture.
| | | | |
| --- | --- | --- | --- |
| Year | Name | Institution | Citation |
| 2017 | Professor Stephen Elliott | University of Cambridge | Awarded for his distinguished contributions to the science of disordered materials when applied to chalcogenide glasses and phase-change materials for industry. |
| 2015 | Professor William David | ISIS Facility and University of Oxford | Awarded for his development of new theoretical and experimental approaches to powder diffraction and his contributions to the understanding of structure-property relationships in important solid-state materials. |
| 2013 | Professor Anthony West | University of Sheffield | Awarded for outstanding contributions to our understanding ofstructure-composition-property relationships in oxide-based materials, and their application in solid state devices, and for his preeminent role in promoting materials chemistry. |
| 2011 | Andrew Holmes | University of Melbourne | Awarded for his groundbreaking contributions to our understanding of the synthesis, properties and practical device-applications of polymeric materials for optoelectronics and for harvesting energy from light. |
| 2009 | David Sherrington | University of Strathclyde | Awarded for his multivarious contributions to the materials chemistry of polymers in particular for control of porosity, synthetic routes to branched vinyl polymers and for polymer supported catalysts. |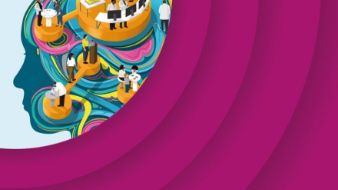 Re-thinking recognition: Science prizes for the modern world
This report is the result of an independent review of our recognition programmes. Our aim in commissioning this review was to ensure that our recognition portfolio continues to deliver the maximum impact for chemical scientists, chemistry and society.
Share