Nominations for this prize are now closed.
The Hickinbottom Award is for the most meritorious contributions to any area of organic chemistry made by an early career scientist.
Run annually
The winner receives £3000, a medal and a certificate
The winner will complete a UK lecture tour
The winner will be chosen by the Organic Division Awards Committee
2021 Winner
2021 Organic Division early career award: Hickinbottom Award Winner
Professor Vijay Chudasama, University College London
---
For the development of reagents and strategies for site-selective protein modification to enable targeted therapy, imaging and diagnostics.
---
Browse all previous winners
Guidelines for Nominators
Guidelines for nominators
Nominations open 12 November

Nominations close 18 January, 17:00 GMT
Only RSC Members can nominate for this prize
Nominees may NOT nominate themselves.
Nominees can only be considered for one of our Research & Innovation Prizes in any given year. In a case where a nominee is nominated for more than one prize independently, RSC staff will ask the nominee which prize they would like to be considered for.
Individuals named in any of the following roles during the nomination and judging period are not eligible to nominate or be nominated:


Organic Division Award Committee members
Division Presidents
Awards Working Group members
Trustees of the Royal Society of Chemistry
The award is open to nominees working in the UK and Ireland only.
Nominees should be an early career scientist, typically with no more than 10 years of full-time equivalent professional experience.
This should be experience gained as part of a scientific career excluding time spent in full-time education. Time spent as a postgraduate student should not be included e.g. Masters, PhD. Time spent as a post-doctoral researcher should be included.
Nominators will be asked to provide details of the nominee's professional experience, in relation to the above criteria.
Career breaks will be recognised, and applications are particularly encouraged from those whose career has spanned a break due to caring responsibilities or personal circumstances e.g. a period of parental/adoption leave, family commitments, illness, or other exceptional circumstances.
When nominating previous RSC prize or award winners, please remember that a person cannot be awarded twice for substantially the same body of work.
To make a nomination, please use our online nominations system to submit the following information:
Your name, contact details, and membership number (please contact the RSC Membership team if you do not know your membership details).
Your nominee's name and contact details.
An up to date CV for the nominee (no longer than one A4 side, 11pt text) which should include a summary of their education and career, and a maximum of 5 relevant publications or patents
A short citation describing what the nominee should be awarded for. This must be no longer than 250 characters (including spaces) and no longer than one sentence
A supporting statement (up to 750 words) addressing the selection criteria
A statement (up to 100 words) describing how your nominee has contributed more broadly to the scientific community. A list of possible examples is outlined in the 'selection criteria' tab.
The name and contact details of one referee. Please inform your referee of the nomination; the system will contact them as soon as their details are submitted. The referee can be the nominee's post-doc or PhD supervisor, line manager, project manager or mentor
References should be a maximum of 750 words. Referees will be asked to state their relationship (if any) with the nominee and note any conflicts of interest
References must be submitted through the online system by the nomination deadline, 18 January, 17:00 GMT. Nominations will not go forward to judging without a completed reference. Please ensure you submit your referee's details on the system well in advance of this deadline, to allow them sufficient opportunity to provide their reference
The RSC reserves the right to rescind any prize if there are reasonable grounds to do so. All nominators will be asked to confirm that, to the best of their knowledge, their nominee's professional standing is such that there is no confirmed or potential impediment to them receiving this prize. All winners will be asked to sign the RSC's Code of Conduct Declaration for Recognition.
Make a nomination
Selection Criteria and Judging Panel
Selection Criteria and Judging Panel
Our selection committees base their evaluations primarily on the overall quality of relevant contributions made by nominees and not on quantitative measures. The scientific content of any supporting publications, as described in the supporting statement, is much more important than publication metrics or the identity of the journal in which it is published.
The selection committee will consider the following aspects of nominations for this prize:
Originality of research
Impact of research
Quality of publications and/or patents and/or software
Innovation
Professional standing
Independence
Collaborations and teamwork
Other indicators of esteem indicated by the nominator/referee
In an instance where multiple nominees are judged equally meritorious in relation to the above criteria, judging panels have the flexibility to use information provided by the nominator on the nominee's broader contribution to the chemistry community as an additional criterion.
Examples of relevant contributions could include, but are not limited to:
Involvement with Royal Society of Chemistry member groups/networks
Teaching/demonstrating
Effective mentorship
Service on boards, committees or panels
Leadership in the scientific community
Peer-reviewer
Promotion of diversity and inclusion
Advocacy for chemistry
Public engagement and outreach
Organic Division Awards Committee
Stuart Conway, University of Oxford (Chair)
Sarah Skerratt, MSD
Martin Swarbrick, CRUK Therapeutic Discovery Laboratories
Alethea Tabor, University College London
Mariola Tortosa, Universidad Autonoma de Madrid
Vipul Patel, GSK
History of the prize
History of the prize
Established in 1979 following a bequest from Wilfrid Hickinbottom, the Hickinbottom Award commemorates the chemist Wilfrid John Hickinbottom.
Born in 1896, he spent his school years at King Edward's School, Birmingham. Following a period spent at the Royal Naval Cordite factory during the war he studied chemistry at the University of Birmingham, graduating with a first class honours in 1921. Following this he completed a PhD under the supervision of Professor G. T. Morgan.
His academic career saw him appointed as an assistant lecturer (1924) and then lecturer (1927) in the University of Birmingham's department of chemistry. In 1930, his work in the area of aromatic amine chemistry and carbohydrate chemistry earned him a Doctor of Science degree. He took up readership at Queen Mary College in 1947 during a time of post-war financial difficulty, with 5 pounds of funding offered for a year of research! However, with support from the Institute of Petroleum, Hickinbottom built a research group that investigated the reactions of hydrocarbons.
Hickinbottom preferred a more classical approach to research and his contemporaries noted that he was not very receptive of the emerging electronic theory of organic chemistry. He was however very supportive of the development of high standards of experimental chemistry as shown by his handbook Reactions of Organic Compounds, first produced in 1936 and still treasured in teaching labs today. In 1960, he became Professor of organic chemistry, before retiring as Emeritus Professor in 1963 and later becoming a visiting professor at the University of Khartoum.
Hickinbottom, who married the professional pianist Greta Parkinson in 1953, enjoyed painting and spent hours in the Essex countryside in pursuit of this hobby. Peers described him as mildly eccentric but always a gentleman, demonstrated during his retirement years when he kept an open house in Guildford for the steady stream of former research students who visited.
Up until 2020, the Hickinbottom Award also included a Briggs Scholarship, funded by a bequest from William Briggs' daughter Lady Alice Lilian Thorpe, to support a research student in the winners' group.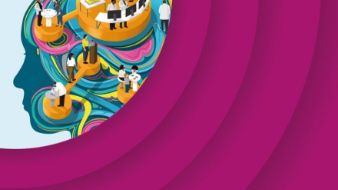 Re-thinking recognition: Science prizes for the modern world
This report is the result of an independent review of our recognition programmes. Our aim in commissioning this review was to ensure that our recognition portfolio continues to deliver the maximum impact for chemical scientists, chemistry and society.
Prizes
For any queries relating to our prizes programme, please contact Andrew Jeskins.
Tel:

+44 (0)1223 432418

Email:
Share