2022 Sir Derek Barton Gold Medal Winner
Professor K. Barry Sharpless, Scripps Research

---
Awarded for the development of the concept of 'click' chemistry, the invention of chemical reactions underpinning this field and the impact this continues to make in chemical biology, drug development and materials science.
---
Click chemistry is a method of synthesising larger molecules by combining smaller "modular" chemicals together – similar to how Lego bricks might "click" together. Click reactions occur quickly and irreversibly, with minimal by-products created. Click chemistry was first fully described in 2001, and today it is used across all the sciences that use chemistry – chemical biology, drug discovery, materials science, polymer chemistry and more.
| | | | |
| --- | --- | --- | --- |
| Year | Name | Institution | Citation |
| 2020 | Professor Barry Trost | Stanford University | Awarded for continued wide ranging contributions to the development of new synthetic methods employing transition metal catalysts, and the application of these methods to the efficient (atom economic), asymmetric synthesis of complex targets of biological interest. |
| 2018 | Professor Samuel Danishefsky | Memorial Sloan Kettering Cancer Center, Columbia University | Awarded for wide ranging contributions to the art of complex natural product synthesis, the development of new synthetic methods, the elaboration of synthetic vaccines for cancer treatment, and the expansion of the concept of natural ligation of proteins. |
| 2016 | Professor Keith U. Ingold | National Research Council of Canada | Awarded for his fundamental contributions to the understanding of free radical chemistry |
| 2014 | Professor E.J. Corey | Harvard University | Awarded for his highly creative research over the last 25 years on catalytic enantioselective reactions including the use of oxazaborolidines, his work on cascade cationic polyene cyclisation reactions and his inspirational total syntheses of bioactive natural products. |
| 2012 | Professor Jean-Marie Lehn | ISIS, Universite de Strasbourg | For outstanding research in the field of organic chemistry and supramolecular chemistry performed after the age of 60. |
| 2010 | Ryoji Noyori | Nagoya University | For his visionary research in the design and use of chiral ligands in many transition metal catalysed reactions of fundamental significance. |
| 2008 | Sir Jack Baldwin | University of Oxford | |
| 2006 | Professor Teruaki Mukaiyama | Kitasato Institute | |
| 2004 | A Eschenmoser | | |
| 2002 | G Stork | | |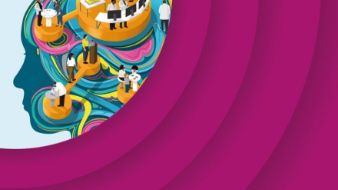 Re-thinking recognition: Science prizes for the modern world
This report is the result of an independent review of our recognition programmes. Our aim in commissioning this review was to ensure that our recognition portfolio continues to deliver the maximum impact for chemical scientists, chemistry and society.
Share