2023 Tilden Prize Winner
Professor Craig Banks, Manchester Metropolitan University
---
Awarded for outstanding contributions to electrochemistry through pioneering additive manufacturing.
---
Additive manufacturing (3D printing) is rapidly gaining attention in many scientific areas and various research groups across the globe are pushing the boundaries. Many academics are using the process, but they are limited to the range of filaments (thermoplastics) that are commercially available.
Professor Banks' work is pushing the boundaries of additive manufacturing through the development of highly conductive bespoke filaments applied to electrochemical applications. This work has been extended to use recycled materials. His group has also demonstrated how additive manufactured electrochemical devices can be used, reused, disassembled and reassembled, pioneering the term 'circular economy electrochemistry'.
2023 Tilden Prize Winner
Professor Darren Dixon, University of Oxford
---
Awarded for the discovery, development and applications of iridium-catalysed reductive functionalisation of amides and lactams.
---
Professor Dixon's research group strives to invent new molecular tools, catalysts and reactions that enable scientists in academia and industry to make valuable molecules for the first time, or much more quickly than was possible previously.
One major theme of their work is to discover and develop new strategic bond-forming reactions from functional groups (groups of atoms bonded in a specific way) that are ubiquitous in the natural world but had previously been considered inert or highly resistant to bond formation. Enabling new reactivity from these abundant molecules can unlock applications that were previously considered impossible.
2023 Tilden Prize Winner
Professor Julie Macpherson, University of Warwick
---
Awarded for pioneering instrumental methods and applications in electrochemistry, electroanalysis and catalysis, sensor and imaging systems, material characterisation and electrochemical nanostructure synthesis.
---
Professor Macpherson's work focuses on the use of carbon based materials in electrochemical systems for a variety of applications including environmental monitoring and electrochemical energy storage. One of the key materials being used is lab-grown boron doped diamond (BDD), an electrochemically active form of diamond.
Due to its unique and wide-ranging properties, BDD is finding use as a robust sensor for determining the health status of rivers and seas. BDD is also capable of generating highly oxidising species which can be used to fight viruses and bacteria as well as clean up waste water systems. The non-corrosive nature of the material also means it can act as a possible carbon replacement for corrosion susceptible graphite type materials in fuel cells.
Year
Name
Institution
Citation
2022
Professor Timothy Donohoe FRSC
University of Oxford
Awarded for innovative development of catalytic methods that activate organic molecules by redox processes.
2022
Professor Christopher Hardacre CChem FRSC
The University of Manchester
Awarded for outstanding contributions to the areas of liquid and gas phase heterogeneous catalysis.
2022
Professor David K Smith FRSC
University of York
Awarded for pioneering an understanding of molecular materials based on supramolecular gels.
2021
Professor Jonathan Reid
University of Bristol
Awarded for pioneering studies of the chemical and physical properties of micron-scale aerosol particles, and their impact in atmospheric, health, analytical and formulation sciences.
2021
Professor Jonathan Steed
Durham University
Awarded for work in the understanding, control and application of the assembly of molecular materials in the crystal and gel state.
2021
Professor Charlotte Williams
University of Oxford
Awarded for contributions to sustainable polymer chemistry.
2020
Professor Stephen Liddle
University of Manchester
Awarded for extensive contributions to understanding the inorganic and organometallic chemistry of the f elements.
2020
Professor Christiane Timmel
University of Oxford
Awarded for seminal contributions to the fields of spin chemistry and electron paramagnetic resonance.
2020
Professor Jianliang Xiao
University of Liverpool
Awarded for outstanding contributions to catalysis, both in fundamental studies and commercial application.
2019
Professor Eric McInnes
The University of Manchester
Awarded for seminal contributions to the electron paramagnetic spectroscopy of transition metal compounds.
2019
Professor Russell Morris
University of St. Andrews
Awarded for outstanding contributions to the synthesis, characterisation and application of framework solids.
2019
Professor James Naismith
The Rosalind Franklin Institute & University of Oxford
Awarded for career-long breakthroughs in structural and chemical dissection of natural product biosynthesis.
2018
Professor Euan Brechin
The University of Edinburgh
Awarded for the development of magnetostructural correlations in transition metal coordination complexes.
2018
Professor Jonathan Clayden
University of Bristol
Awarded for work in the field of molecular conformation, and the development of new reactivity using areas and their congeners.
2018
Professor Simon Duckett
University of York
Awarded for increasing the sensitivity of NMR spectroscopy through the inventions of the SABRE and SABRE-relay methods
2017
Professor Jas Pal Badyal
Durham University
Awarded for the functionalization of solid surfaces through the development of high selectivity nonisothermal plasmachemical reactions.
2017
Professor Lucy Carpenter
University of York
Awarded for her research on the atmospheric chemistry and ocean-air emissions of reactive halogens.
2017
Professor Neil McKeown
The University of Edinburgh
Awarded for his innovations relating to microporous materials based on soluble polymers and discrete molecules.
2016
Professor Véronique Gouverneur
University of Oxford
Awarded for her interdisciplinary work in the area of organofluorine chemistry and radiochemistry, and the impact of her discoveries in medicine.
2016
Professor Dermot O'Hare
University of Oxford
Awarded for his creative work on the synthesis, reactivity and advanced characterisation of molecular inorganic compounds and materials spanning organometallic chemistry to framework and layered materials.
2016
Professor Ivan Parkin
University College London
Awarded for the development and applications of films in light activated anti-microbial surfaces; self-cleaning glass; solid state oxide gas sensors and the formation of rugged superhydrophobic surfaces.
2015
Professor Mark Bradley
University of Edinburgh
Awarded for his extensive interdisciplinary work in the area of chemical biology, with a specific focus on the control and manipulation of stem cells.
2015
Professor Leroy Cronin
University of Glasgow
Awarded for his work on the synthesis and understanding of the self-assembly, electronic structure and nanotechnology device applications of polyoxometalate architectures.
2015
Professor David Wales
University of Cambridge
Awarded for the development of methods to elucidate potential energy landscapes and their role in dynamics and thermodynamics, with a particular emphasis on self-organisation.
2014
Professor Andrew Cooper
University of Liverpool
Awarded for his contribution to the study of porous organic cages.
2014
Professor Guy Lloyd-Jones
University of Edinburgh
Awarded for his work in understanding the mechanisms of many organometallic-catalysed reactions and their extensive applications to organic synthesis.
2014
Professor Iain McCulloch
Imperial College London
Awarded for his research on semiconducting aromatic polymers for organic electronic and solar cell applications, especially his development of methods for controlling the organisation of such polymers in the liquid crystalline phase.
2013
Professor Steven Armes
University of Sheffield
Awarded for his seminal studies in dispersion polymerisation, including polymerisation- induced self-assembly.
2013
Professor Eleanor Campbell
University of Edinburgh
Awarded for her highly significant, ground-breaking contributions in the chemistry and nanoscience of fullerene and atomic cluster dynamical properties, femtosecond laser ablation and carbon nanotubes.
2013
Professor Steven Nolan
University of St Andrews
Awarded for outstanding work using late transition metal systems for catalysis, including his groundbreaking contributions on ruthenium, palladium and gold catalysis.
2012
Professor Harry Anderson
University of Oxford
Awarded for creating supramolecular materials and molecular wires with unprecedented physical and biological properties, including conjugated porphyrin oligomers, encapsulated p-systems, nanorings and two-photon absorbing dyes.
2012
Professor James Durrant
Imperial College London
Awarded for his world-leading contributions to the function and design of molecular and nanostructured materials for solar energy conversion including both dye-sensitized photovoltaics and photo-electrodes for solar-driven fuel synthesis.
2012
Professor Patrick Unwin
University of Warwick
Awarded for the development of interfacial flux imaging, enabling quantitative visualisation of interfacial processes with high spatial and temporal resolution, and impact that spans electro-catalysis, crystal growth and physiological processes.
2011
Jeremy Hutson
University of Durham
Awarded for his pioneering studies of the formation and properties of ultracold molecules, particularly the novel molecular collisions that occur in the fully quantum-mechanical regime below 1 millikelvin.
2011
John Sutherland
MRC Laboratory of Molecular Biology
Awarded for his outstanding contributions to understanding the Origins of Life through your seminal synthesis of activated pyrimidine ribonucleotides under potentially prebiotic conditions.
2011
Richard Winpenny
University of Manchester
Awarded for his major contributions to the synthesis, analysis and physics of magnetic clusters, rings and assemblies.
2010
Duncan Bruce
University of York
Awarded in recognition of his mastery of synthetic and organisational principles for the creation of materials with collective properties, including transition metal containing liquid crystals, metallosurfactants and halogen bonded liquid crystals.
2010
David Leigh
University of Edinburgh
Awarded for his major contributions to hydrogen-bonded and metal-directed reactions, and in particular for the design, fabrication and operation of molecular machines.
2010
Kosmas Prassides
Durham University
Awarded for his seminal research contributions to mixed valency chemistry, to the understanding of electronic phenomena in solids and to condensed matter fullerene science.
2009/2010
Philip Bartlett
University of Southampton
Awarded for his original and broad contributions to electrochemistry and chemical sensors.
2009/2010
Peter Bruce
University of St Andrews
Awarded for his achievements in the field of ionically conducting solids. This relates in particular to his work with lithium battery materials based both on polymers and on solid-state oxides, the former work being underpinned by his development of methods for solving crystal structures in the absence of single crystals.
2009/2010
Philip Page
University of East Anglia
Awarded for his distinguished contributions to asymmetric synthesis and catalysis, in particular iminium salt-catalysed epoxidation.

Professor Page delivered his lecture at the Catalysis in Synthesis Symposium at the University of Birmingham on 11 November 2009.

2009
Christopher Hunter
University of Sheffield
Awarded for his studies on the role of molecular recognition in chemistry and biology.
2009
Andrew Orr-Ewing
University of Bristol
Awarded for his contributions to chemical reaction dynamics.
2009
Ian Paterson
University of Cambridge
Awarded for his outstanding achievements in the total synthesis of complex natural products.
2008/2009
V K Aggarwal
2008/2009
C D Bain
2008/2009
I Manners
2007/2008
Professor Kenneth D M Harris
Cardiff University
Distinguished for his important contributions to the physical chemistry of solids, through his pioneering work on new techniques for structure determination from powder X-ray diffraction data and his contribution to understanding fundamental properties.
2007/2008
Professor David E Logan
University of Oxford
Distinguished for his international leadership in the development of new theoretical ideas relevant to outside problems in solid-state chemistry and physics.
2007/2008
Professor Nigel S Simpkins
University of Nottingham
Distinguished for his major contributions to the methodology of organic asymmetric synthesis, and especially for his novel and timely development of enantioselective reactions involving chiral lithium amides.
2006/2007
Professor David O'Hagan
University of St Andrews
Distinguished for his outstanding contributions to biosynthesis, in particular of organofluorine compounds and his identification of the first fluorinase enzyme.
2006/2007
Professor John M C Plane
University of Leeds
Distinguished for his outstanding contributions to our understanding of the chemistry of the troposphere and mesosphere through field measurements, laboratory experiments and theory.
2006/2007
Professor Matt J Rosseinsky
University of Liverpool
Distinguished for his outstanding contributions spanning synthetic solid state chemistry and materials chemistry, in particular, his work on superconducting derivatives of fulleranes and colossal magneto-resistance, in situ methods for ceramics and nanoporous materials and for his development of a hydride anion reduction method for the synthesis of solid state materials, often with metals in unusual oxidation states, including the discovery of the first metal oxide hydride.
2005/2006
Professor Peter D Beer
University of Oxford
Distinguished for his design and synthesis of molecular frameworks that selectively sense and signal the binding of cationic and anionic species.
2005/2006
Professor Richard G Compton
University of Oxford
Distinguished for his quantitative investigations of the kinetics and mechanisms of reactions and solid/liquid interfaces.
2005/2006
Professor David W Knight
Cardiff University
Distinguished for his innovative contributions to heterocyclic chemistry, pericyclic processes and natural product synthesis.
2004/2005
Professor Patrick W Fowler
University of Exeter
Distinguished for his original and important contributions in theoretical chemistry, including definitive work on the fullerenes, on the structures and properties of weakly-bound clusters and on the optical properties of ions in crystals.
2004/2005
Professor Tim C Gallagher
University of Bristol
Distinguished for his research in stereocontrolled organic synthesis, carbohydrate chemistry and heterocyclic chemistry.
2004/2005
Professor Vernon C Gibson
Imperial College London
Distinguished for his development of novel coordination and organometallic chemistry of the transition metals, including the introduction of several new and potent catalysts.
2003/2004
Professor Andrew B Holmes
University of Cambridge
Distinguished for his imaginative natural product synthetic studies, particularly in the areas of medium size marine ethers and lactones and biologically active alkaloids, and his pioneering research in the field of light emitting polymers.
2003/2004
Professor David Parker
Durham University
Distinguished for his innovative work on the design, synthesis and applications of tailored molecules, metal complexes and conjugates.
2003/2004
Professor Steve K Scott
University of Leeds
Distinguished for his outstanding work, both experimental and theoretical, on chemical instabilities: oscillations, chaos and waves in chemical systems.
2002/2003
Professor Anthony P Davis
University of Bristol
Distinguished for his outstanding contributions to organic synthesis and supramolecular chemistry.
2002/2003
Professor John W Goodby
University of Hull
Distinguished for his seminal contributions to the chemistry and physics of liquid crystals, including the principles of fast-switching ferroelectric and antiferroelectric materials in liquid crystal displays, and for elucidating the biological role of liquid crystals in carbohydrates and glycolipids.
2002/2003
Professor Peter A Tasker
University of Edinburgh
Distinguished for his contributions to coordination chemistry through ligand design and supramolecular chemistry, and for his contributions to industrial applications, particularly metal recovery and recycling.
2001/2002
Professor Lynn F Gladden
University of Cambridge
Distinguished for her outstanding work in developing techniques, especially those involving magnetic resonance visualisation at high spatial resolution, for interpreting and predicting the behavious of multi-component and multi-phase systems confined within porous media, which have already had a profound impact on chemical engineering.
2001/2002
Professor Martin Schröder
University of Nottingham
Distinguished for his contributions to the general area of coordination chemistry, particularly with regard to macrocyclic ligands and their application as models for metallobiosites and metallomesogens, and for his studies of molecular architecture involving metallopolymers, networks and interpenetrating systems.
2001/2002
Professor Tom J Simpson
University of Bristol
Distinguished for his contribution to bio-organic chemistry, particularly for his studies of the biosynthesis of polyketides.
2000/2001
Professor David J Cole-Hamilton
University of St Andrews
Distinguished for his seminal and extensive contributions to mainstream synthetic inorganic chemistry and for his application of organometallic compounds to catalysis and metal atom deposition.
2000/2001
Professor Chris J Moody
University of Exeter
Distinguished for his development of useful synthetic reactions based on rhodium carbenoid-mediated cyclisations.
2000/2001
Professor Klaus Müller-Dethlefs
University of York
Distinguished for his pioneering development of the ZEKE method in molecular spectroscopy.
1999/2000
J N L Connor
1999/2000
A G Orpen
1999/2000
R J K Taylor
1998/1999
Professor F Geoff N Cloke
University of Sussex
Distinguished for his highly original contributions to organometallic and coordination chemistry, particularly of d- and f-block metals, ingeniously exploiting metal vapour synthetic methods and generating novel products with unusual electronic and magnetic properties.
1998/1999
Professor Dominic J Tildesley
University of Southampton
Distinguished for his contributions to the field of molecular simulation.
1998/1999
Professor William B Motherwell
University College London
Distinguished for his original contributions in developing new reagents and new reactions for organic synthesis, particularly those involving free radical intermediates and organometallic reagents.
1997/1998
D C Clary
1997/1998
S G Davies
1997/1998
D E Fenton
1996/1997
M N R Ashfold
1996/1997
W J Feast
1996/1997
D W H Rankin
1995/1996
J K Burdett
1995/1996
A J Stace
1995/1996
E J Thomas
1994/1995
A G M Barrett
1994/1995
R J Donovan
1994/1995
J Evans
1993/1994
P P Edwards
1993/1994
P A Madden
1993/1994
D W Young
1992/1993
S A R Knox
1992/1993
P J Kocienski
1992/1993
R N Perutz
1991/1992
G R Fleming
1991/1992
J F Nixon
1991/1992
G Pattenden
1990/1991
J M Brown
1990/1991
M Poliakoff
1990/1991
R K Thomas
1989/1990
A C Legon
1989/1990
D M P Mingos
1989/1990
J Staunton
1988/1989
B F G Johnson
1988/1989
D A King
1988/1989
S V Ley
1987/1988
D Husain
1987/1988
A J Kirby
1987/1988
K Wade
1986/1987
M S Child
1986/1987
B T Heaton
1986/1987
R Ramage
1985/1986
C D Garner
1985/1986
R E Grigg
1985/1986
J H Pritchard
1984/1985
D T Clark
1984/1985
I O Sutherland
1984/1985
A G Sykes
1983/1984
R J H Clark
1983/1984
I W M Smith
1983/1984
D H Williams
1982/1983
C R Ganellin
1982/1983
M L H Green
1982/1983
J P Simons
1981/1982
H W Kroto
1981/1982
J A McCleverty
1981/1982
A Pelter
1980/1981
E W Abel
1980/1981
I Fleming
1980/1981
R Grice
1979/1980
W J Albery
1979/1980
J E Baldwin
1979/1980
P M Maitlis
1978/1979
J K Sutherland
1978/1979
J J Turner
1977/1978
N B H Jonathan
1977/1978
K H Overton
1976/1977
R O C Norman
1976/1977
M W Roberts
1975/1976
A R Katritzky
1975/1976
J W White
1974/1975
G W Kirby
1974/1975
B L Shaw
1973/1974
C W Rees
1973/1974
J M Thomas
1972/1973
A Carrington
1972/1973
M F Lappert
1971/1972
J I G Cadogan
1971/1972
F G A Stone
1970/1971
L Crombie
1970/1971
R Mason
1969/1970
W D Ollis
1969/1970
R J P Williams
1968/1969
R N Haszeldine
1968/1969
D W Turner
1967/1968
R C Cookson
1967/1968
J Lewis
1966/1967
N N Greenwood
1966/1967
B C L Weedon
1965/1966
B A Thrush
1965/1966
M C Whiting
1964/1965
A D Buckingham
1964/1965
F Sondheimer
1963/1964
V M Clark
1963/1964
A F Trotman-Dickenson
1962/1963
A R Battersby
1962/1963
R E Richards
1961/1962
J Chatt
1961/1962
H B Henbest
1960/1961
R S Nyholm
1960/1961
R A Raphael
1959/1960
C Kemball
1959/1960
P L Pauson
1958/1959
J Baddiley
1958/1959
G Porter
1957/1958
R M Barrer
1957/1958
B Lythgoe
1956/1957
E A R Braude
1956/1957
G Gee
1955/1956
D H Everett
1955/1956
G W Kenner
1954/1955
M J S Dewar
1954/1955
H C Longuet-Higgins
1953/1954
J S Anderson
1953/1954
A W Johnson
1952/1953
D H R Barton
1952/1953
H M Powell
1951/1952
C A Coulson
1951/1952
D H Hey
1950/1951
F S Dainton
1950/1951
F L Rose
1949/1950
M G Evans
1949/1950
F S Spring
1948/1949
C E H Bawn
1948/1949
F E King
1947/1948
E G Cox
1947/1948
E R H Jones
1946/1947
A E Alexander
1946/1947
M Stacey
1945/1946
E D Hughes
1945/1946
W A Waters
1944/1945
W Baker
1944/1945
J M Robertson
1943/1944
F G Mann
1943/1944
H W Thompson
1942/1943
R P Bell
1942/1943
J M Gullard
1941/1942
H J Emeleus
1941/1942
R D Haworth
1940/1941
H W Melville
1940/1941
A R Todd
1939/1940
E L Hirst
1939/1940
L E Sutton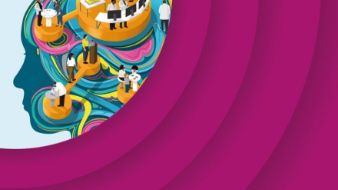 Re-thinking recognition: Science prizes for the modern world
This report is the result of an independent review of our recognition programmes. Our aim in commissioning this review was to ensure that our recognition portfolio continues to deliver the maximum impact for chemical scientists, chemistry and society.
Share