Be part of the largest organisation in Europe for advancing the chemical sciences. Our 47,500 members come from diverse areas of the chemical sciences and enjoy access to scientific information, careers advice and a wide range of exclusive benefits.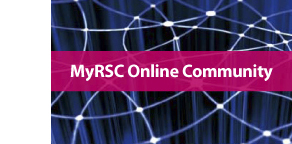 Join the Royal Society of Chemistry

Become a member of the world's leading chemistry community
---
Our members have access to a huge range of products and services to support them in a variety of ways.
---
Become a member of this highly interactive online community. You will be required to register but do not have to be a member of the Royal Society of Chemistry
Log in to access all member-only resources, update your membership details or renew your subscription online
---
Find out more about us and our members
---
As part of the Royal Society of Chemistry's 175th anniversary celebrations, we will be recognising 175 diverse chemical scientists, as nominated by the community