Division Council Members
---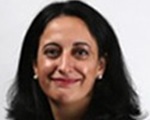 Professor Mercedes Maroto-Valer BSc PhD FRSE FRSC FIChemE FRSA CEng
Prof Mercedes Maroto-Valer (FRSE, FIChemE, FRSC, FRSA) is Assistant Deputy Principal (Research and Innovation) at Heriot-Watt University. Mercedes has held academic appointments at the University of Kentucky (1997-1998), Pennsylvania State University (1998-2004) and University of Nottingham (2005-2012). Mercedes obtained her PhD in 1997 at the University of Strathclyde (Scotland). Following a one-year postdoctoral fellowship at the Centre for Applied Energy Research (CAER) at the University of Kentucky in US, she moved to the Pennsylvania State University in US, where she worked as Research Fellow and from 2001 as Assistant Professor and became Program Coordinator for Sustainable Energy. She joined the University of Nottingham as Reader in 2005 and within 3 years she was promoted to Professor in Energy Technologies. During her time at Nottingham she was the Head of the Energy and Sustainability Research Division at the Faculty of Engineering. She joined Heriot-Watt University in 2012 as the first Robert Buchan Chair in Sustainable Engineering and she has been Director of the cross-university Energy Academy and Head of the Institute of Mechanical, Process and Energy Engineering.
She leads a team of over 45 researchers developing novel solutions to meet the worldwide strive for energy, with particular emphasis on clean technologies, including carbon dioxide capture, transport, storage and utilization. She has over 410 publications, including editor of 4 books and 32% of her publications are in top 10% most cited worldwide. She holds leading positions in professional societies and editorial boards and has received numerous international prizes and awards, including 2013 Hong-Kong University Mong Distinguished Fellowship, 2011 RSC Environment, Sustainability and Energy Division Early Career Award, 2009 Philip Leverhulme Prize, 2005 US Department of Energy Award for Innovative Development, 1997 Ritchie Prize, 1996 Glenn Award- Fuel Chemistry Division of the American Chemical Society and the 1993 ICI Chemical & Polymers Group Andersonian Centenary Prize. She is PI/CI projects worth ~ £35m, and has recently been awarded a prestigious European Research Council (ERC) Advanced Award.
---
Professor Brendan Keely BSc CChem MRSC
Brendan Keely is a Professor in Chemistry at the University of York, UK, where he heads an active research group within the Analytical Science and Environmental Chemistry section.
After obtaining a joint honours degree in Chemistry and Geology at the University of St Andrews, Scotland he moved to the University of Bristol where he obtained a PhD in Organic Geochemistry under the supervision of Professor James Maxwell FRS. This was followed by two periods of postdoctoral research at Bristol before being appointed to a lectureship at York in 1993.
Keely is past Chair of the Environmental Chemistry Group of the Royal Society of Chemistry. Current research interests centre on the development and application of mass spectrometry methods in organic geochemistry, pesticide analysis, forensics and scientific archaeology.
---
Dr Carole Llewellyn MSc FRSC
Carole Llewellyn recently joined Swansea University as an Associate Professor in Applied Aquatic Bioscience. Here she leads research on algae and how they can be used to contribute to finding solutions to global challenges associated with environment, sustainability and energy. This includes how algae can be used to produce sustainable chemicals, used for bioenergy, capture CO2 and take up excess nutrients and waste associated with effluent streams. She has recently been applying metabolomics to better understand microbes, their role in environment function and their potential in biotechnology.
Before joining Swansea University, Carole spent over 20 years at Plymouth Marine Laboratory within the Natural Environment Research Council (NERC) undertaking research focussed on the phytoplankton and their role marine microbial cycling and the carbon cycle leading to more applied aquatic research.
Carole joined the Royal Society of Chemistry (RSC) over 25 years ago. She undertook her formal study part-time starting out with an HNC - LRSC in Chemistry and undertaking her MSc and PhD part-time with Bristol University. During much of this time she balanced bringing up a family whilst developing research interests.
---
Dr Andy Rudge BSc CSci CChem FRSC
I am the Chief Chemist for EDF Energy's Nuclear Generation Department, which means that I oversee the management of chemistry across EDF Energy's fleet of operating nuclear power stations. I am also EDF Energy's Chemistry Discipline Chair, which means that I am responsible for our accredited scheme with the RSC for the development of EDF Energy chemistry staff to obtain RSC designations such as MRSC, CChem, RSci and CSci. I am a CSci assessor for the RSC and have been a member of the RSC Membership and Qualifications Board. I look forward to supporting the important work of the Environment, Sustainability and Energy Division.
---
Following undergraduate studies in Chemistry at Swansea University he undertook a PhD based between Swansea and the University of Coimbra, Portugal, which focused on the photochemistry/photophysics of materials (e.g. triarylamine dyes for OLED applications, cationic conjugated polymers for DNA sensors). He then moved to Bangor University as a PDRA.
His research is based upon the photochemistry of materials that are useful for low-cost photovoltaic (PV) applications (mainly dye-sensitised and perovskite solar cells), device physics and stability testing, with the ultimate aim of improving lifetime and performance of device components and devices and correlating this to the scaling of PV.
He has a total of 27 publications in peer-reviewed journals (over 400 citations h-index of 11), 2 book chapters on photochemistry of materials and 3rd generation PV, and 4 patents related to printable PV.
---
Chris Ennis is a Senior Lecturer in Chemistry at Teesside with strong links to industry and academia and over 15 years of environmentally-focussed experience working in chemistry and education. After graduating with a PhD in surface science from York he worked as a Post Doctoral Fellow there in the atmospheric chemistry group. Following this, Chris spent a year as a Senior Lecturer at the University of Peradeniya in Sri Lanka before taking up a role at Teesside in the Clean Environment Management Centre. Here, he delivered over 25 industry-led projects to enhance environmental performance, working closely with the National Industrial Symbiosis Programme (NISP).
As well as teaching on BSc Chemistry programmes at Teesside, Chris delivers, and until 2014 was Programme Leader for, Teesside's Energy and Environmental Management MSc programme. In 2012 he co-organised a Royal Society funded India-UK Scientific Seminar: "Carbon dioxide sequestration by microalgae: developing green technologies and processes for a cleaner world".
Chris' recent research projects include development of technology for resource recovery from sewage treatment sludge (FP7 Pyrochar) and poultry litter (InnovateUK), and UKERC-funded projects on resource efficiency metrics, biochar utilisation and carbon footprinting. Chris currently runs research projects with University spinouts and water treatment companies, developing resource recovery technologies and biorefinery enabling-technologies.
Related Links

FP7 Pyrochar
FP7 Pyrochar
External links will open in a new browser window
---
To the extent that my career has had a pathway, it might be termed "slightly off-the-wall measurements in the life sciences". By early training a biologist I took my first degree from Leicester University followed by an MSc in Biological Computation from York. I began my career in Oxford as a Research Technician in the University Department of Cardiovascular Medicine. This was followed by a move to Coventry Polytechnic where I completed my PhD and postdoc in Biomedical Engineering working on cardiac pacemakers. My first academic appointment was as Lecturer in Human Metabolism at Imperial College School of Medicine, using mathematical modelling techniques to investigate metabolic markers of heart disease and diabetes risk. For the next few years I left science, returning as Research Fellow and now as Lecturer in Analytical Technology at Cranfield University. My chief research interests lie with trace gas analysis and instrumentation for medical diagnostics and environmental health.
---
Dr David Megson is currently a Lecturer in Chemistry and Environmental Forensics at Manchester Metropolitan University (UK). Prior to this he completed post-doctoral research fellowships at the University of Toronto (ON, Canada) and Ryerson University (ON, Canada) working with the Ontario Ministry of Environment and Climate Change. Dr Megson investigates sources of legacy and emerging persistent organic pollutants and monitors them in the environment using advanced analytical techniques including multidimensional chromatography and high resolution mass spectrometry. Much of Dr Megson's research has an environmental forensics aspect which involves identifying the sources of contamination and establishing the magnitude of any human or wildlife exposure. He has organised several international conferences, published 14 peer reviewed manuscripts, 3 book chapters and acted as editor for 4 conference proceedings published as books and journal special issues.
---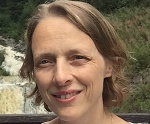 Dr Julia Fahrenkamp-Uppenbrink
Julia studied chemistry and mineralogy at the Free University, Berlin and then did her PhD in Chemistry at the University of Cambridge. After postdoctoral work at the University of Sussex and at UCL, she joined Science's editorial staff in 1995. Her editorial work has covered many different areas, ranging from chemistry and biochemistry to climate science, ecology, and science policy. As part of Science's Insights team, her main focus lies in inviting and editing Perspectives; she also contribute to many other parts of the magazine, including Editorials, Reviews, and Books Reviews. Her particular passion is the communication of exciting research findings to a wider audience.
---
Energy Sector Representative
Richard Wain is an Associate Fellow in Nuclear Chemistry & Corrosion at Rolls-Royce PLC. He has a Masters of Chemistry degree from the University of Sheffield and is currently studying for a MSc in Nuclear Science and Technology. He has worked in the UK nuclear industry for over 20 years providing technical and safery input to a range of major programmes covering nuclear propulsion for the Royal Navy's submarine fleet and nuclear power stations. His work covers all aspects of the reactor lifecycle from fundamental research with university partners to decontamination and decommissioning. His areas of technical interest include the inpact of corrosion on the strutural integrity of reactor components, the influence of chemisty on radiation fields and the transport behaviour of fission products under postulated accident conditions.
He is currently working on a project to develop a Small Modular Reactor for electrical Power generation as Engineering Manager for the Materials and Chemistry aspects of the reactor design programme.
Richard is a Fellow of the Royal Society of Chemistry (FRSC) and is Chair of the RSC's Energy Sector interest Group
---
Dr Helen Keenan CSci CChem MRSC
Water Science Forum Representative
Dr. Helen Keenan is an analytical chemist, with expertise in the determination, monitoring and modeling of persistant environmental pollutants (POPs). This includes pollutants that are endocrine disruptors, such as bisphenol A (BPA) and polychlorinated biphenyls (PCB's). She was appointed as an academic lecturer within the DLCS in 2008, following on from her role as Laboratory Manager.
Dr. Keenan was awarded her PhD from the University of Strathclyde in 2001 for research on oestrogen fate during water treatment. She is currently Director of the MRes programme within the department and teaches at both undergraduate and postgraduate levels. She co-leads the Environmental Pollution and Health Effects Group with Dr. Christine Davidson in the Department of Chemistry and has other collaboration projects with Naval Architecture-Marine Engineering, the University Marine Station at Millport and two Strathclyde links projects. She supervises 5 full time PhD students, 2 part time PhD students and is external co-supervisor of 2 other PhD students.
In 2007, Dr. Keenan was invited to join the United Nations GESAMP (Group of Experts on the Scientific Aspects of Marine Environmental Protection) and currently serves as Chair of Working Group 37, dealing with mercury and its compounds. Dr Keenan is Chair of the Water Science Forum.
---
Toxicology Group Representative
Michael Quint is an environmental consultant and registered toxicologist with over 25 years' experience of assessing chemicals in the environment, primarily focused on the risk assessment of contaminated land. He has worked in the USA and UK and has undertaken numerous projects for public and private sector clients. A registered expert witness, he has helped to develop government guidance in contaminated land risk assessment and has provided expert evidence. His publications include "Environmental Impact of Chemicals: Assessment and Control" and he was a contributing author to Blackwells' "Handbook of Environmental Risk Assessment" and Sweet and Maxwell's "Contaminated Land (Second Edition)". He was joint founder of the Society of Brownfield Risk Assessment (SoBRA), which he represents on BSI's EH/4 (soil quality) technical committee. Mike was a member of the Cabinet Office's Soil Guideline Value Task Force and was recently named by Defra as one of 13 leading experts within the land contamination sector.
---
International Environmental Forensics representative
---
Environmental Chemistry Group representative
Dr Zoë Fleming is a research fellow based at the University of Leicester and works for the National Centre for Atmospheric Science (NCAS) on the analysis of long term atmospheric trace gas measurements. Zoë works closely with the Met Office using dispersion modelling to track the long range transport of pollutants across the globe and their effects on atmospheric composition and chemistry. She is chair of the Environmental Chemistry Group.