Find out more about this Local Section (No. 31)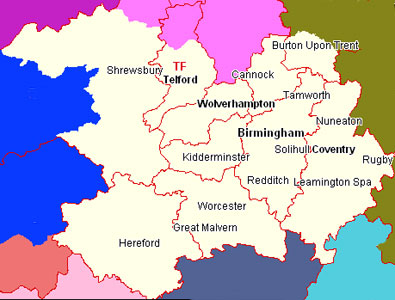 Birmingham & West Midlands Local Section Map
Forthcoming events organised by the Birmingham and West Midlands Section
Advertise your event free of charge
Risk Assessment for RSC events

A risk assessment form must be filled out for every event organised by the RSC. All forms are available for download along with examples of Red Risk Assessment Forms .
Downloadable Files
Annual Report 2016
Download annual report 2016


PDF (205k)
PDF files require

Adobe Acrobat Reader
Related Links

West Midlands Chemistry Teachers' Centre
The WMCTC holds lectures and meetings on a variety of topics for both students and their teachers. The website features details about upcoming lectures as well as downloads from past presentations.
External links will open in a new browser window
Contact and Further Information
Dr Sharon Williams MRSC
Secretary

---