Retired Members
Events for Retired Members
We organize events in the region for retired members, please check our forthcoming events page.
Previous retired member events include a visits to the Living Rainforest (2012), Highclere Castle (2011), Aston Pottery (2010), Henley River and Rowing Museum (2009) and trip down the Kennet and Avon Canal (2008) - details of which can be found on the Previous Events pages.

Pub Lunches
Attendance at our pub lunches has dropped off recently, if you would like to suggest a time and a place to meet please contact John White below.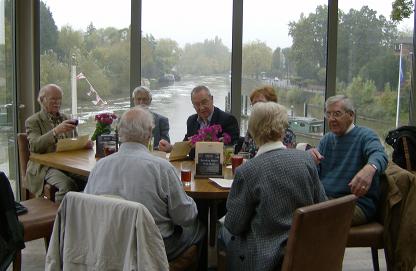 Contact and Further Information
John White
Retired Members Officer

---